If you want to be a writer, you should probably be blogging, Facebooking, twittering, and so forth. And if you've already started building your writing platform, you should probably be using each of these platforms better.
But building a platform can be exhausting. How do you balance your social media obligations with your creative writing?
What Are You Struggling With?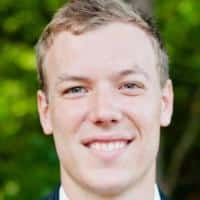 On Thursday, I'm teaching an online seminar to talk about platform (you can sign up here), and I want to hear what you're struggling with. So go ahead, leave a comment in this post, and I'll try to cover it in the webinar.
A few ideas about what you could ask about:
Social media best practices
Balancing blogging and creative writing
Getting people to read your book
Attracting publishers online
Growing your blog
Publishing your book online
Join Me On Thursday
We're at a turning point in the publishing world. The last few years have brought a tremendous amount of change, some good and some bad, for writers, but there is still much more change to come. If you want to be a writer in the 21st century, it's important to learn how to thrive in an online world.
Get more information and sign up for the webinar here. 
Hope to see you there!