I'm very excited to announce the launch of our newest book, Scrivener Superpowers, by M. G. Herron!
Transform Your Writing Process
Like most writers, you'd like to write more and write better. You might have even tried Scrivener, the top word processor for writers, hoping it would help you with your writing goals.
When I talk about Scrivener, though, I usually hear things like, "Oh I tried that and gave up. Too complicated!" Scrivener is notoriously overwhelming to learn, and while it might indeed upgrade your writing skills, who has the time to wade through hours of technical manuals figuring it all out?
However, we've already heard from dozens of early readers who have told us they not only had a great time reading the book, they not only feel prepared to write their books with Scrivener, but they feel like their whole writing practice has been transformed.
Scrivener Superpowers will not only change your approach to Scrivener, it will change your writing life.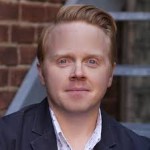 [special]"Before you write your next book, read this one first. I highly recommend Scrivener to authors, but it can be a little hard to learn. Finally, we have a guide worthy of the work ahead of us."
—Wall Street Journal bestselling Jeff Goins, GoinsWriter.com[/special]
Sound interesting? You can get the book from Amazon, Barnes & Noble, or directly from us here at scrivenersuperpowers.com (and get special bonuses).
What's In the Book
Scrivener Superpowers is a 196-page book about how to transform your writing process with Scrivener, the cutting edge software for writers. If you don't have Scrivener, but are interested in seeing how it can change your writing life, you can get a free trial of Scrivener here.
But it's not just another technical manual. It's an entertaining, easy-to-read, deeply helpful guide that will teach you to take your story from concept to completion using the most cutting-edge writing program available.
It will lead you through Scrivener's best features with screenshots and illustrations. More importantly, though, it shows how to apply those features to the creative writing process to help you write more, write faster, and have more fun doing it.
The book is also packed with advice from other successful authors about how they use Scrivener, so you can focus directly on what Scrivener can do for you and your writing.
See more about what's in the book at scrivenersuperpowers.com.
Bonuses and Discounts for Write Practice Readers
I think this book will change your writing life, but just in case you're still wondering if it's worth it, I'm willing to bribe you.
Right now, we're offering a fifty percent discount on the book if you get it before midnight Pacific Time on February 4. But after February 4, the price will double, so please don't wait!
Also, if you buy the book before February 10, we'll give you access to two exclusive video interviews with successful authors about how they use Scrivener. This is over an hour of bonus content that will help you become a more confident, savvier writer.
Get Scrivener Superpowers Today!
Transform your writing process with Scrivener Superpowers and learn how to write more, write faster, and have more fun doing it.
I'm so excited for you to read this book. I think you're going to love it.
The best place to purchase the book is here at scrivenersuperpowers.com. You can also get the book on Amazon and Barnes & Noble.
[callout]Buy the book today! Save fifty percent and get access to exclusive bonuses when you purchase the book now. The price will double at midnight PT on February 4. Buy the book here »[/callout]