5 Scholarships to the Story Cartel Course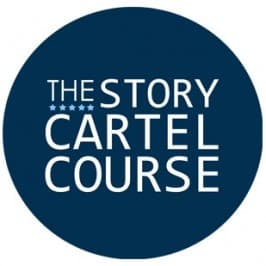 Since I taught the first Story Cartel Course at the start of the year, I hoped to create a community combining my passion for the writing craft with everything I've learned about publishing through Story Cartel.
I wasn't sure it would work, and while it's too early to tell if the course is a success yet, after working with over 130 writers, the signs are promising.
Let me take a second to brag about my students (or, as we like to call ourselves, my fellow Cartelistas).
1. Story Cartel Course Alumni Have Launched Books…
Several authors have launched their books since taking the course, including Birgitte Rasine's lyrical novella The Seventh Crane, Jeff Elkin's book of literary short stories, B-More Stories, and M.C. Muhlenkamp's Markram Battles.
2. Signed Publishing Deals…
Several Story Cartel Course alumni have signed publishing deals. Not with gimmicky hybrid publishers, but with successful, traditional publishers.
3. Built Their Audience Online…
Others have started to build their audience online, launching blogs like Mirel Abeles' Stories Worth Sharing. Pamela Hodges' blog was even discovered by The Huffington Post, who featured her on HuffPost Live.
4. Finally Found Their Writing Community.
Many writers who have taken the Story Cartel Course have finally found their writing community, bonding over email and Skype with other authors in Los Angeles, Jerusalem, Singapore, and Australia.
Apply To Win a Scholarship to the Story Cartel Course
I want to open the Story Cartel Course to talented who might not be able to afford it. While the course normally costs between $150 and $200, we will be giving away five full scholarships to writers we believe in.
Here's how to qualify:
First, share the course home page with your audience on Twitter and Facebook.
Then, fill out the scholarship application.
The deadline to apply is Tuesday, September 17 at 11:59 pm EST.
I'm looking forward to getting to know you!
I want the Story Cartel Course to be more than a bunch of lessons about writing and publishing. I want it to be a guild, a Cartel, a group of writers who actively choose to help each other build their audiences, improve at the craft, and share their writing with the world. We would be honored to have you.