Today is the LAST day to sign up for the 30 Day Book program!

Let's get one thing out of the way… you're a writer.
You dream about writing stories that impact readers as deeply as the books you love have impacted you. You know, in your gut, that you won't be satisfied if you get to the end of your life and you haven't written your novel.
In fact, you have dreamed about writing a novel for years.
You have a dozen great ideas. People have told you, "You should write a book!" You know it will be meaningful and popular.
And you have this idea that maybe … just maybe, this November is the time to do it.
National Novel Writing Month, or NaNoWriMo, happens every November, and it brings together hundreds of thousands of people behind one cause: to finish a 50,000-word novel by November 30.
The problem is 89 percent of people who start NaNoWriMo never finish their books. And of the minority of people who finish, most of their books are terrible.
There have been some amazing books that have come out of NaNoWriMo, books like Erin Morgenstern's The Night Circus, Hugh Howey's Wool, Sara Gruen's Water for Elephants, and Marissa Meyer's Cinder.
But for every bestseller there are thousands of flops and hundreds of thousands of unfinished failures.
How then do you do it? How do you both finish your book and make sure it's great?
Let me teach you the system to finish your book.
My name is Joe Bunting, and I am the founder of an organization called The Write Practice. Since July 2011, my team and I have helped over 8 million people become better writers and write their books.
However, earlier this year, a few friends challenged me to finish the book I had been talking about for over two years.
Because despite the fact that I had written six books, I couldn't finish this book.
But then I discovered something, a trick that I had been using for years without realizing it. On September 2, after just a few weeks, I finished my book, and readers have already told me how much they love it.
This is the system I want to give to you. It's a program I've been developing since I finished my first book in 2011, and it's been used by hundreds of writers to finish their books.
Warning: Only Join This Program if You're Serious
This is the only writing program all but guaranteed to empower you to finish your book in the next 30 days.
NaNoWriMo is an excellent motivator to start a book. But NaNoWriMo alone isn't enough to ensure you will finish writing a good book.
For that, you'll need intense, focused training, support, structure, and accountability.
That's why this program is recommended only for people who are absolutely sure they want to write a book.
To finish writing a book in 30 days, you need five things:
CREATIVITY. We'll send you daily lessons, pieces of inspiration, and encouragements from our team of authors so you feel like you have everything you need to finish your book.

COMMITMENT.

 To finish a book in thirty days, you need to be committed, but so do your friends, family members, and other important people in your lives. We'll show you how to get people to buy into your dream of writing a book and get the support you need from your community to finish your book.

CHECK-IN.

Our team will check in with you every week to see how your writing is going and what help you need to stay on track.
CONSEQUENCES. When you sign up for this program, you're making a commitment to finish your book, and we're going to hold you accountable. Depending on which membership level you choose, we will hold $100 as a deposit.

Then,

 

if you fail to finish your book

by the end of the challenge, 

we will donate $100 of your money

 to one of the most hated organizations in the world: the American IRS. If it were legal to burn your $100, we would. But instead we're doing the next best thing.
CRITIQUE

.

 Is your book idea interesting? Is your writing working? We all need feedback on our writing, and in this challenge you'll find out if your writing has what it takes to be great.
This program isn't for everyone. However, if you're ready to finally finish your book, this program will give you the tools you need to do it.
What authors are saying
"I had tried and failed many times to write a book…"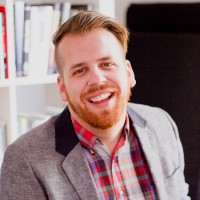 Because, simply put, I had no clue what I was doing. Working with Joe Bunting gave me the tools I needed to create a plan, execute in a timely manner, and accomplish my goal of writing my first draft of my book. Without the planning on the front end, the accountability of Joe's coaching and my writing community, this would never have been possible. —Kevin Garcia
"I wouldn't be a published author without Joe Bunting."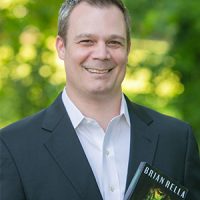 Not only did he teach me how to take an idea and turn it into a story, he showed me how to collaborate with other authors to make my writing the best it could be, which gave me the courage to share it with the world. —Brian Rella
"No way I would have ever been able to complete a book on my own."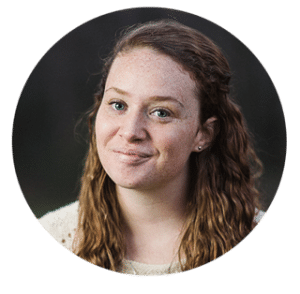 Before working with Joe, there was no way I would have ever been able to complete a book on my own. I needed the deadlines, accountability, and the help of knowing what to do and even where to start.  —Kellie McGann
Sound like something you'd like to be a part of? Click here to see our program pricing options:
What you get if you sign up
If you commit to writing a book with us, here's exactly what you'll get:
Audit Level
Daily Creativity Lessons. Each day, you'll get an email with encouragement, writing prompts, quotes from great writers, and writing lessons to help you get fresh ideas on how to finish your book and make it as good as it can possibly be.
Check-In. We will check in with you weekly to see how you're doing with your book and how we can help.
Make-Your-Own Consequences. Consequences are an amazing way to help you focus on your book and ensure you don't stop halfway through. We'll guide you through the process of setting up your consequences to help you stay focused and finish your book.
Community Critique. Get feedback from the community on your book idea and first 5,000 words.
Standard Level
Get all the above, including daily creativity lessons, check-ins, consequences, and community critique, plus:
Consequences+. We will hold $100 of your membership as a deposit for the duration of the program. If you finish your book by November 30, we will give you your $100 back. However, if you don't finish your book, we will donate your $100 to the American IRS, one of the most disliked institutions in the world!
Premium Level
Get all the above, including daily creativity lessons, check-ins, consequences, and community critique, plus:
Professional Critique. Get your book idea and first 5,000 words critiqued by a professional editor on our team. Normally valued at $350.
Join today and get these awesome bonuses
Included with this program are $105 worth of bonuses to help you write your book and become a better writer:
Two months of access to Becoming Writer. Becoming Writer is The Write Practice's premium membership program that provides writers accountability, support, and a place to get their writing published. It's normally $180 a year, but with this course you get two months at no extra cost.
Novel Plan Worksheet. This printable worksheet walks you through creating a plan for the first line all the way to the publication of your novel.
Book Exploration + Book Proposal Scrivener Templates. Get our Scrivener templates to help you map out your fiction or nonfiction book, a market value of $30.
5 eBooks. Get our bestselling book, Let's Write a Short Story, and its companion workbook, 15 Days to Write and Submit a Short Story, as well as our new book How to Win a Writing Contest, normally worth a total of $30 separately. You'll also get our eBooks 7 Story Archetypes, a 27 page guide on how to use classic story archetypes to help you write a great novel or nonfiction book, and 10 Steps to Becoming a Writer, our guide on how to become a writer.
Printable NaNoWriMo Calendar. Know exactly how many words you need to write each day to complete your book in November.
Frequently Asked Questions
When does the challenge begin?
The program officially begins on November 1, 2016. However, part of the course is a book plan to help you develop your book idea and get ready for NaNoWriMo, which you can start preparing as soon as you sign up. You will finish your book by November 30, right at the end of NaNoWriMo.
I have a book in progress. Is this course open only to people who are starting from scratch?
Of course not. If you've been working on a book for a while and are ready to finally finish it, then you are the perfect person to join this program and get the focus and accountability you need to finish.
What if I don't live in the United States?
This course is open to all authors and aspiring authors, whether in the United States, Europe, Australia, India, or elsewhere. If you want to write a book, this course is for you.
Do you have a question not answered here? Email us here and we'll get back to you as soon as possible.
Stop Aspiring to Write a Book.
Don't Miss This!
This is the month you could finish your book.
Stop trying to write your book. This time, get the community support, the accountability, and the focus you need to actually do it.
For just $55 a month for 5 months, you get full access to our 30 Day Book challenge, including the lessons, accountability, critiques, bonuses, and more.
Make this the month you become an author. Register for the the program today.
Here's how to sign up now:
Choose your level below and click the registration link.
When the secure form pops up, enter your credit card information to pay your membership fee.
You will be emailed your receipt, as well as your username and password.
Once your account is created, you'll be sent to the orientation page to get started with the process of writing (and finishing) your book.
Note: Are you a member of Becoming Writer? Check your email for a special discount on this program.
Audit
$280
Daily Creativity Lessons
DIY Consequences
Accountability
Private Facebook Group
Weekly Check-Ins
Community Critique on First 5,000 words
Standard
$260 + $100 Consequence Deposit
Daily Creativity Lessons
Guided Consequences
Accountability
Private Facebook Group
Weekly Check-Ins
Community Critique on First 5,000 words
Professional
$500 + $100 Consequence Deposit
Everything from Lower Plans
Guided Consequences
Professional critique from our team on your first 5,000 words
Becoming Writer member? Click here for a special discount.
Today is your LAST chance!
 Become an author and start writing your book today. 
Join now »
15-Day Money Back Guarantee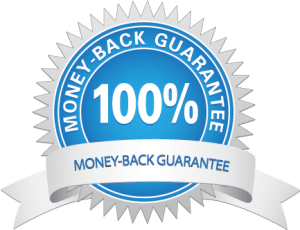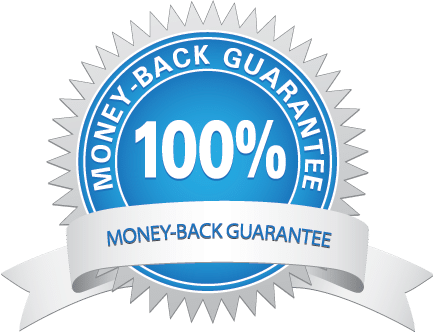 My goal is to help you get closer to finishing your book, but if after 15 days you show me you did the work and you felt like it didn't help you, you can email me I will return your membership fee.
No risk unless you keep putting off writing your book.