I want to to challenge you to stop dreaming, stop procrastinating, and finally decide to become a writer.
Are you with me?
Introducing Becoming Writer
Here's what Becoming Writer will help you do:
1. Get published. Connections help in the publishing world, and we have the connections with literary magazines to help you get published. Skip the slush pile and get preferred access to editors so you can finally share your best writing with the world.
2. Finally focus on your writing daily. To write the stories, books, blog posts, short stories, or poems you've dreamed of writing you must write every day. Instead of trying to tackle the huge challenge all at once, focus on making your writing into a daily habit.
3. Regular deadlines to keep you focused. With our weekly deadlines, and the accountability from the community, you'll stay consistent and continue to come up with fresh writing.
4. Learn to be a better writer. Get premium articles, videos, eBooks, access to writing contests, and publishing opportunities from Joe Bunting and The Write Practice team to help you stay focused and get better at the craft of writing.
5. Build your team. Get the support you need to push through when the writing gets hard. The friends you make with other writers in this community will inspire you and hold you accountable. They could even become what the Inklings were for J.R.R. Tolkien and C.S. Lewis, what the expats in Paris were for Hemingway, what the Bloomsbury group was for Virginia Woolf.
6. Get the feedback you need to grow. Share your writing with our community of encouraging and committed fellow writers to get feedback. You also get to give feedback in return, helping you develop your own eye as a writer and editor.
7. Exclusive community perks. As part of the Becoming Writer community, you'll get early access and special discounts on future new courses, writing contests, and more.
Becoming Writer turns aspiring writers into daily writers. Now let me ask you, Are you ready to become a writer?
What other writers are saying
"I had tried and failed many times to write a book…"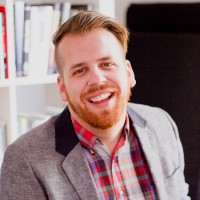 Because, simply put, I had no clue what I was doing. Working with Joe Bunting gave me the tools I needed to create a plan, execute in a timely manner, and accomplish my goal of writing my first draft of my book. Without the planning on the front end, the accountability of Joe's coaching and my writing community, this would never have been possible. —Kevin Garcia

These critiques have helped me enormously to gain confidence as a writer.
We are family, as the saying goes
. —Ruth
"I always wanted to write from when I was a child."
Finally, I've taken the plunge. This community is one of the single best decisions I ever made.  Even if it is just cathartic for myself as an outlet.  Hopefully, it will grow to be more. —Wendy Pearson
Completing a book basically changed my view on life.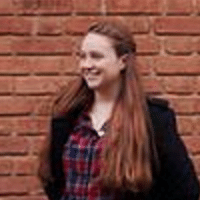 Before working with Joe, there was no way I would have ever been able to complete a book on my own. I needed the deadlines, accountability, and the help of knowing what to do and even where to start. Completing a book basically changed my view on life. Seeing that I was able to accomplish something that seemed so daunting gave me the confidence to pursue even more in my writing and personal life. The most effective part of the class for me was the accountability and community. Having other people to take that journey with me was a substantial force behind my success.
Sound like something you'd like to be a part of? You can click here to join:
What you get if you sign up
If you commit to joining our community, here's exactly what you'll get:
Standard Level
Publisher Access. Get access to our partner literary magazines to submit your stories, essays, and even serialized novels and get published.
One Weekly Critique. Share your writing and get feedback from the Becoming Writer community. In standard level, you can submit one story per week for critique.
Weekly Community Training and News. Each Monday, we'll send you our best advice, inspiration, and encouragement to keep you focused and on track to completing your book.
Community Support. Get full access to the Becoming Writer community forums, where you can share your writing struggles, get advice, and find encouragement from our team as well as the hundreds of other members of the community. We'll also have a section to post your daily word count as a way to see your progress through the program.
Premium Level
Get all the above, plus:
Unlimited Critiques. Share your writing and get feedback from the Becoming Writer community. In standard level, you can submit unlimited stories per week for critique.
Private Coaching. Get a coaching call with Joe Bunting to help you work through your trouble spots and get the most out of your writing. Only recommended for the most committed.
Join today and get these awesome bonuses
Included with this program is $55 worth of bonuses to help you write your book and become a better writer:
3 eBooks. Get our bestselling book, Let's Write a Short Story, along with it's companion workbook, 15 Days to Write and Submit a Short Story, normally worth a total of $20. You'll also get 7 Story Archetypes, 27 page guide on how to use classic story archetypes to help you write a great novel or non-fiction book.
Book Plan Scrivener Templates. Get our previously unreleased Scrivener template to help you map out your fiction or nonfiction book, a market value of $20.
Writing Contests. Becoming Writer host four to five writing contests per year, some with cash prizes, and members get full access to future writing contests at no extra charge (normally $20 each).
All FUTURE bonuses. Current Becoming Writer members get full access to this program for free, and that's just one of the perks and bonuses involved in membership. Members get first access to all new courses, programs, eBooks, and more at either no additional charge or a steeply discounted rate. Why aren't you a Becoming Writer member yet? (Standard and Premium levels only)
Stop Aspiring to Become a Writer… Do It!
Stop trying to become a writer. This time, get the community support, the accountability, the focus you need to actually do it.
For just $150, you get full access to our Becoming Writer community, the support and accountability, full forum access, instant access to premium books and articles, and much more.
Make the decision to finally become an author. Register for the the program today.
Here's how to sign up now:
Choose your level below and click the registration link.
When the secure form pops up, enter your credit card information to pay your membership fee.
Next, you'll be redirected to an account creation page where you can create a username and password to log in (please make sure to save this in a safe place).
Once your account is created, you'll be sent to the orientation page to get started with the process of writing (and finishing) your book.
Try Becoming Writer risk-free for 60 days. If you're not more in love with writing in a month, I'll happily return your fee and never charge you again.
Standard Level
Join the community and receive:
Publisher access
Weekly deadlines and critiques (1 story / week)
Training and community news
eBooks, writing contests, and bonuses
Book Plan Scrivener Templates
$15 per month
Sign Me Up!
Or pay yearly ($150)
Premium Level
Join the community and receive:
Coaching Call
Publisher access
Unlimited critiques
Training and community news
eBooks, writing contests, and bonuses
Book Plan Scrivener Templates
$25 per month
Sign Me Up!
Or pay yearly ($250)

These critiques have helped me enormously to gain confidence as a writer.
We are family, as the saying goes
. —Ruth