This Judge Reveals 10 Steps to Win a Writing Contest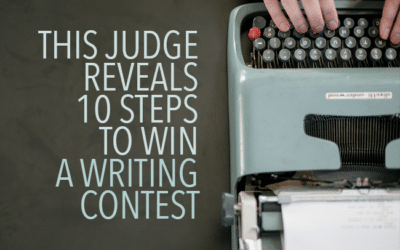 You work hard to write your best story—and if you're honest, you're pretty sure it's amazing. You share it with other writers to get their feedback, and they agree. You work up your courage and hit the "Submit" button, sending it off to a mysterious panel of writing contest judges.
And then . . . you wait. What will the judges think? Will they agree your story deserves to win it all? Did you write the kind of story that will catch the judges' eye? What kind of story is that, anyway?
I'm going to take you behind the scenes and reveal exactly what judges are looking for when they choose the winners of writing contests.