This guest post is by Jennie Nash. Jennie is an author and book coach. You can visit her at
jennienash.com
. Also check out her
Author Accelerator
program, an affordable accountability and feedback system that helps writers answer these questions and write a rough draft in six months.
The Write Practice members can get a free week trial by writing to
Matt@authoraccelerator.com
and asking for The Write Practice free trial.
One of the single most powerful things you can do to improve your writing in the New Year has nothing to do with writing itself.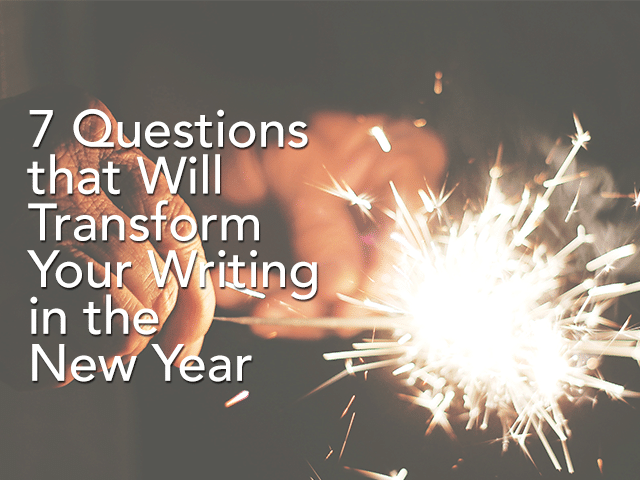 I'm a book coach who specializes in helping writers who are serious about getting published, which means that I approach the work with more tough love than most writers are used to. I have to do this, because there are a lot of writers out there producing a lot of books, which means that if you want to attract agents, editors or readers, you have to not only write a killer good book, you have to approach the work with a strategic mindset.
Writers Need to Think Like Author Entrepreneurs
Writers tend to balk at this. The reason they write is (usually) that they are called to tell stories, or to share their ideas with the world, and there is nothing they enjoy more than an afternoon lost in words. I know, because I am a writer, too, and I feel that same satisfaction and that same joy.
But here's the thing I have learned in helping other writers reach their readers: it's usually not enough to write well. For the .01%, maybe, but guess what? That's probably not you and it's certainly not me. The rest of us have to think strategically about bringing our work out into the world, which means that we have to think like a startup entrepreneur looking to break into a crowded marketplace.
The way to do this is to tweak your intention. We don't do ourselves any favors by thinking small. Yes, of course, there may be small steps you need to take in order to build your skills, or carve out the time you need to write. But when it comes to your intention, think big.
This New Year, Think Big
Start believing that you are writing in order to reach readers.
Start believing that you have something worth saying.
Start giving yourself permission to think about how your words might become a book and how your book might exist in the world.
Once you make this shift, you can start looking at your writing with the same kind of tough love I bring to my clients. You can start thinking like an author entrepreneur.
These Questions Will Transform Your Writing for the New Year
Below are seven key questions to help you on your way.
Story Basics. What's your point? Every single book, from a children's book to an epic historic fantasy to a self help book by a national expert must have one and it must be crystal clear.
Audience. Who Will care? You can't say something vague like, "Moms of young kids," or "People who liked Harry Potter." You have to know—not only who they are, but what keeps them up at night—so that you can give them exactly what they need.
Competition. What else is out there? It's one of the first questions agents and editors ask, so you need to know, too – what other books like yours are doing well, why, and what yours has to offer that is different.
Story Structure. How will the product look and feel? Entrepreneurs spend a lot of time thinking about the way we will interact with their products. Think about the way Apple packages their products, how they organize their stores. They want to delight their customers. Writers do this through the shape and structure of their work.
Objective. How will you measure success? Why are you even doing this? What do you want to achieve? How will you know when you get there? Knowing will help you craft an executable plan, rather than just writing in the dark and hoping Oprah picks you for her next book club.
Marketing. How will you reach your reader? You can't pretend that Random House is going to figure this out for you. They will help—but they will be building on the foundation you lay down. You, after all, know your reader better than anyone else.
Project Management. When will you launch? Don't write blindly into the fog of "someday." Make a plan. Determine how many pages you need to write each week or each month to get there. Determine what kind of help you may need—support from a group or a website like this one, expert advice—and get it.
Make this New Year the year you stop hoping and wishing about writing something other people will want to hear. Make this the year you do it.
If these questions resonate with you, and you would like to hear more, Jennie will be doing a special free webinar for The Write Practice readers in February 2015. Stay tuned for details.
What questions are you asking for your writing as we approach the New Year? Let us know in the comments.
PRACTICE
Spend fifteen minutes writing and brainstorming about your intention for your writing in the New Year. Be specific about what you plan to achieve. Include at least two tangible things you will do to accomplish your goals, and make them active. They could be habits you will adopt, skills you will build, practices you will continue, or courses you will invest in.
When you're finished, share your New Year plan in the comments section. And if you post, please be sure to give feedback to your fellow writers.
Happy writing!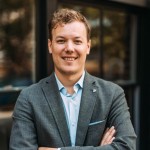 This article is by a guest blogger. Would you like to write for The Write Practice? Check out our guest post guidelines.