I love writing quotes. I love short one or two sentence snippets that give me that itch to sit down and type something great. Going through Pinterest boards full of creative pictures paired with that quote can give me the boost I need to get on with my day and make something.
But there are three writing quotes in particular I always go back to when I'm feeling stuck.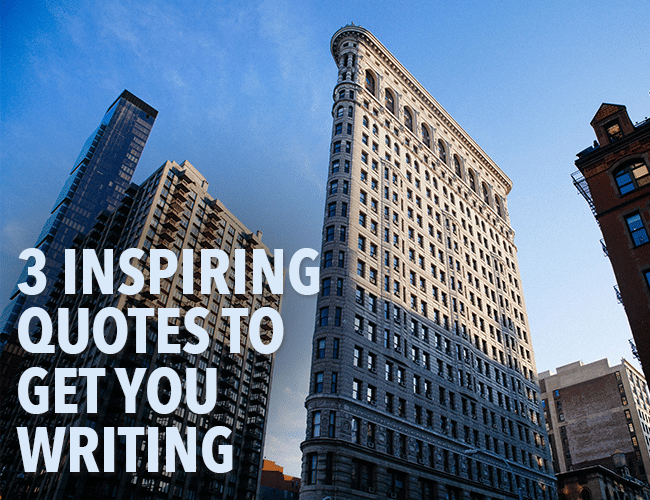 1. Write to Give Yourself Strength
I write to give myself strength. I write to be the characters that I am not. I write to explore all the things I'm afraid of.
—Joss Whedon
There's something about the simplistic style of this quote about writing that gets to the heart of what it means to be a writer.
When we can find the words to say out loud, we can find them easily on paper. Our dreams and fears can be explored safely in the written world, which can then inspire us to explore it outside of the page.
Even just writing about this makes me want to open a new document and try something new.
2. Writing is Magic
Words are, in my not-so-humble opinion, our most inexhaustible source of magic. Capable of both inflicting injury, and remedying it."
—J.K. Rowling, spoken by Albus Dumbledore
It doesn't matter what genre you're writing, if you've written something, you've created magic.
You've turned a blank page into something that can transport someone to another world. Using nothing but a piece of paper and a pencil, you can make people laugh or cry, inspire them to do something great, or just tell a story that entertains someone.
If that's not magical, I don't know what is.
3. Write Until Your Soul Is Empty
I will write until not a single word remains in my soul. Until every story in my heart has been told. Until my mind's well of ideas is bone dry. And even then I will write on, because writing is not just something I do, but part of who I am.
—Kathy R. Jeffords (get the print!)
Last but not least, this quote about writing reminds me the reason why I started writing in the first place.
Because I love writing with every bit of who I am. That's as simple as it gets.
And as long as I can still pick up a pen, I'll keep writing.
Do you have any favorite quotes about writing? Let me know in the comments section.
PRACTICE
Go to Pinterest, Google, one of our lists of quotes about writing, or anywhere you'd like and find for a quote about writing that inspires you. When a writing quote jumps out and gives you that spark of inspiration, read it a few times, and then free write for fifteen minutes.
Share your writing quote and your resulting practice in the comments, if you'd like, and be sure to give your fellow writers some love, too.
Good luck!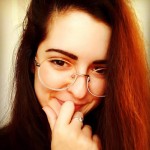 The Magic Violinist is a young author who writes mostly fantasy stories. She loves to play with her dog and spend time with her family. Oh, and she's homeschooled. You can visit her blog at themagicviolinist.blogspot.com. You can also follow The Magic Violinist on Twitter (@Magic_Violinist).