With the start of 2015, everyone is in the midst of making and (hopefully) following through on their New Year's resolutions. One of mine, in addition to going to the gym (which I've already hurt myself doing), is to resume journaling on a semi-regular basis. I used to be a religious journaler about five years ago, but I've moved away from the practice, mostly because I keep forgetting/watching episodes of the West Wing on Netflix. Since then, I've received two more blank journals as gifts, so I take this as a sign that the universe wants me to pick up the pen again.
I've also been reading a lot of memoirs recently: I just finished Amy Poehler's Yes Please, and I'm starting As You Wish by Cary Elwes as my public transit book of choice. Memoirs in my mind are a lot like professional journals that have been condensed and polished into a format that involves a lot less scratching out of misspelled words.
4 Reasons Why You Should Be Journaling
I'm a believer that if you're a writer, you should be keeping a journal as well. Here's a few reasons why.
1. Journaling Relieves Stress
Writing professionally can be stressful. Demands on word counts and creativity can be draining. You might think, why on earth would I de-stress from writing by writing? When you're writing creatively, you're writing for a specific purpose. You are fleshing out your characters, setting a scene, or moving plot along. But when you journal, you are just marinating in your own thoughts. Putting your worries, frustrations, and victories to paper can help you add closure to your day, and can provide an emotional release. (This is assuming that you're journaling before bed.)
2. Journaling Helps You Process Your Thoughts
Sometimes in the midst of releasing your emotions on paper, your mind is clear enough to work through those emotions, and figure out solutions to your frustrations. I've had some great "a-ha" moments when I'm journaling, or maybe thirty minutes to an hour after closing my journal I've found mental peace after littering pages with word vomit. And who knows? Maybe in the midst of one of your own word vomit sessions, you'll find the solution to that plot hole you unintentionally fell into. By the way, if you spend time journaling, you're likely to be physically and emotionally healthier according to a 2005 scientific study.
3. Journaling Boosts Your Self-Esteem
If you spend ten minutes every day writing about something positive you did or something you like about yourself, your self-esteem will thank you. Similarly, writing five things you're thankful for each day can make you more grateful, and as a result, can make you happier. You're enforcing positive truths about yourself and your writing each time you practice this.
4. You'll Be In Good Company
Kurt Cobain. Abraham Lincoln. Leonardo Da Vinci. Andy Warhol They all kept journals. If it worked for them, who's to say what you'll get from the practice of journaling? The hardest part of journaling is starting the habit. The easiest way is to schedule a time for yourself that will be consistent every day. Get a notebook that you love looking at or touching, or if you prefer to go digital, try Evernote or other note-taking apps. Of course, there's always blogging if you're ok with being more public with your mental processes. No matter which route you take, journaling is a worthwhile life practice to start. Do you journal? How does it improve your life? Let us know in the comments section!
PRACTICE
Today's practice is a little different. If you're a journaler, share in the comments how you got into the routine. Are you in love with your notebook? Did you find a pen that you can't put down? If you're not a journaler, give some thought to how you'd like to take up the practice. Will you be traditional or go digital? Leave a note when you've spent fifteen minutes either journaling, or contemplating your journaling practice.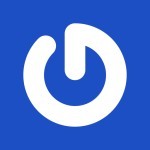 Liz Bureman has a more-than-healthy interest in proper grammatical structure, accurate spelling, and the underappreciated semicolon. When she's not diagramming sentences and reading blogs about how terribly written the Twilight series is, she edits for the Write Practice, causes trouble in Denver, and plays guitar very slowly and poorly. You can follow her on Twitter (@epbure), where she tweets more about music of the mid-90s than writing.