Want to Write Faster for NaNoWriMo? Try This Trick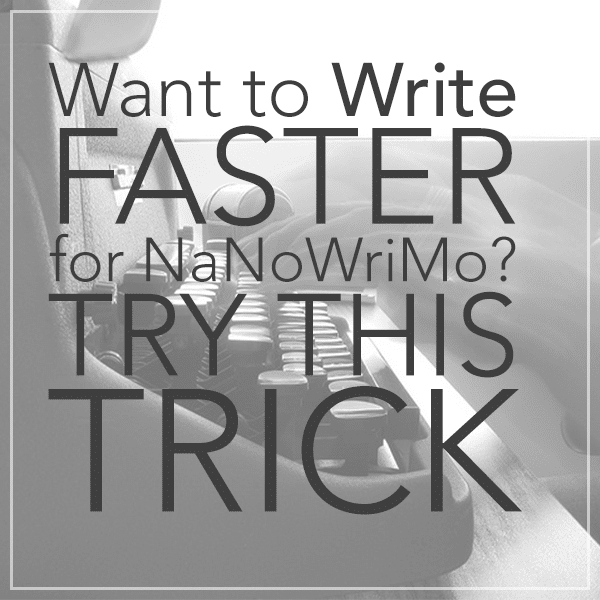 If you've downloaded our nifty NaNoWriMo calendar then you know that by the end of today, November 3, you should have already written 5,000 words. Depending on how fast you write, that could be a very intimidating number.
How do you write faster for NaNoWriMo? In this post, I'm going to share a trick I've used to help me write four books and over 600 blog posts.