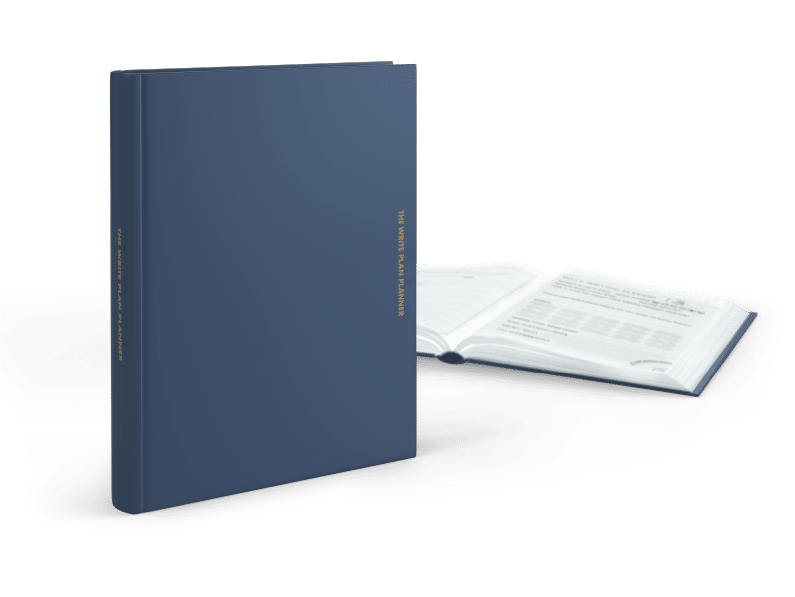 A Daily Planner to Help You Develop, Structure, and Write A Book
Get a step-by-step plan
to write your book.
You've been bitten by the writing bug. You know you have a book inside of you and it's dying to come out!
You want to write your book and maybe you have some ideas, but it's hard to know where to start. You feel confused about the process, overwhelmed by the work, and under qualified for the road ahead.
NO WRITER SHOULD HAVE TO LIVE THEIR LIFE KNOWING THEIR BIGGEST DREAMS WENT UNFULFILLED.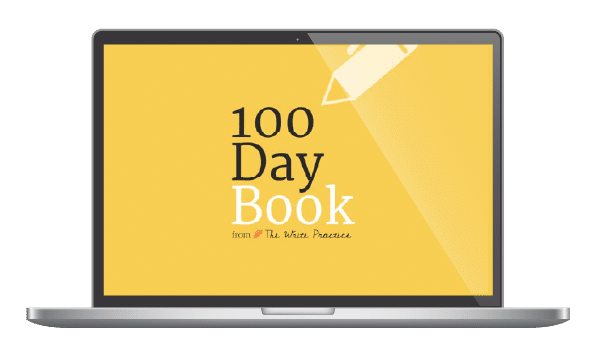 We care about people like you. We know it's not easy writing a book, especially while navigating the many mental roadblocks and life's obligations already pulling you in a million directions.
We're The Write Practice. Our blog is ready by 5,000,000 writers every year and our flagship course, 100 Day Book, has helped thousands of writers like you publish their books! In fact, over 60% of writers who have taken the course actually finish. And with our new product, The Write Plan Planner, we've turned that same tested process into a daily tool for you to use at home.
Ready to write your book? Here's the first step:
Create your book plan and book structure using our planner tutorials and book planning pages.
Take daily action using writing session trackers and weekly planning pages.
Write your book and realize your dream of becoming an author.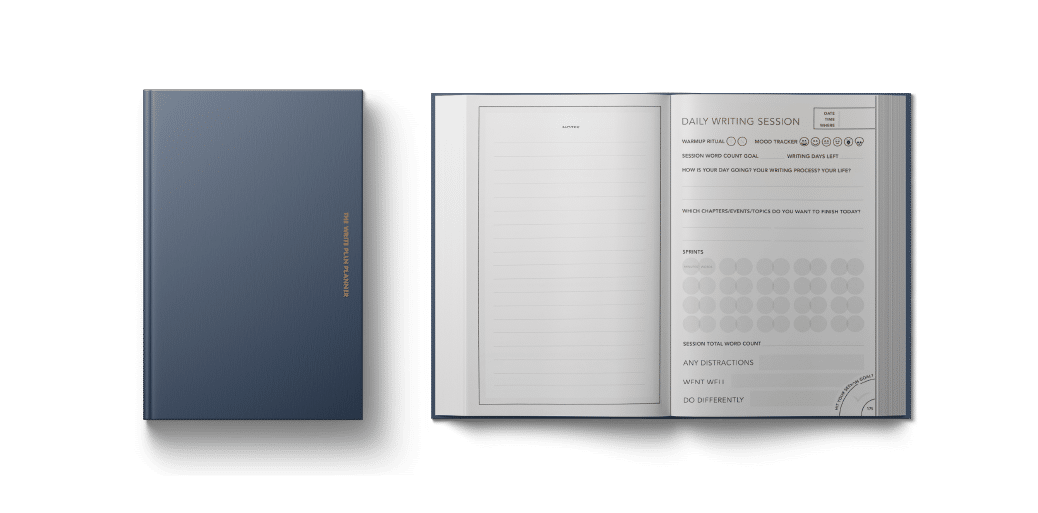 Buy the Write Plan Planner or download a free sample of our daily tracking pages to try it for yourself.
The Write Plan Planner will help you overcome the procrastination and mental roadblocks getting in the way and give you a plan to finally finish your book!
It's time to go from a writer to an author.