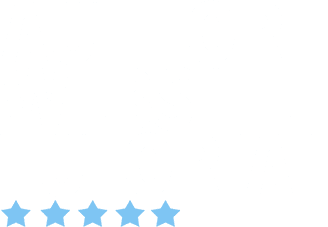 Step 5: Tour Your Website
You're making a ton of progress. In this step, we're going to do a quick tour of your new WordPress website so that you can familiarize yourself with the layout.
Step 5: Familiarize Yourself With WordPress
Congratulations again for building your author website. You're making a ton of progress. In this step, we're going to do a quick tour of your new WordPress website so that you can familiarize yourself with the layout.
WordPress is fairly easy to use once you find your way around, but it can sometimes be intimidating to new users. Here are a few important places on your website to take note of:
The first place I want to show you is review from the last step, your LOGIN PAGE.
Again, to login to your website you're going to go to type your domain into your browser url form followed by /wp-admin.
Again, you'll probably want to bookmark this page because you don't want to forget it.
Next up is your Dashboard.
This is the first page you'll visit after you login. And it's really your home base, where you can see your website's back end at a glance and access all your settings and pages.
Next I want to point out the Admin Header Bar.
You can see this right here at the top of your screen. This is the admin bar and it has a few helpful buttons I want to point out.
● First is this New button. You can click that to create a new post or hover over it and click to create page. We'll talk about the difference between posts and pages in just a second.
● There's also often an Edit button. If you're already on a post or page and you want to make changes to it, you can click the edit button here to open the wordpress editor and start making changes.
● Finally, there's the Home or Dashboard button. If you're on the dashboard, it will show a HOME button you can click to get to your website's home screen. If you're on the front end of your website, then you can click this to go to your admin dashboard.
Alright, now let's talk about the left-hand DASHBOARD MENU.
This is the main place to access all the settings and all the functions on your author website. There are a few places here that I want to talk about.
● First let's talk about the Posts & the Pages button. What is the difference between Posts and Pages? Well, POSTS are for your blog and usually include comments. Pages, on the other hand, are for site-wide pages, like your About page, Books page, or Contact page. For the most part, in this tutorial we're going to be focusing on building Pages. But if you decide to start blogging, you'll be using posts a lot.
● Next I want to point out the Appearance menu. There are several items under the Appearance menu that control the general look and feel of your site:
The theme button is one of the most important. This is where you'll change your websites theme, which is the main way to change your entire site's design. We'll talk about themes in later on in the tutorial..
The Customize button is interesting. Depending on your theme, you can preview some appearance customizations here right on your site. So this is a great place to test out some of the design elements on your website.
The Menus setting is really important. This button controls the menu on the front of your site, and once we create our main pages a little later in the tutorial, we'll be setting up our menu to display them.
Last I want to point out the Widgets. This is how you control your sidebar and you have a ton of different widgets you can use to customize it. We'll use widgets to setup your email sign up form, or maybe put in an image of your book cover and links to your book's Amazon/Barnes and Noble page.
Now let's move on to the plugins menu. One of the things that makes WordPress so great is the huge community of developers who build free and paid plugins to extend your site's functionality. There are plugins that do everything, from changing how your site looks to integrating with other important tools like Google Analytics, to helping your site appear in search results on Google, and so much more. There are millions of plugins available, some amazing and some that don't really work at all, so I'll mention which plugins I recommend in a moment. For now, just know that this is where you will install, activate, and configure plugins.
● Finally, I want to point out the SETTINGS menu. There are a few settings you should configure right at the start, so let's go ahead and do that now.
First is the GENERAL setting menu.
This is where you can change your site's name and tagline, choose your time zone, and set your email address.
You can leave these as the default, but I would at least change your time zone.
Next, let's continue to the WRITING menu. This affects how your page and post editor looks. You don't need to change anything here right now.
Next is the READING menu. This menu affects things like your homepage, how many posts display on your blog. We'll come back to this screen in another lesson to set a custom homepage. If you want your blog to be your homepage, you don't have to do anything here, but we're going to build other pages later on and you'll be able to set one of them to the homepage here. For now, you don't have to do anything just yet.
Finally, is the Permalinks menu. This affects the URL structure. We're going to change one setting here to the "Post Name" setting. There you go, hit save and we're all set.
Now, let's talk for a moment about what plugins you need. There are a few that I highly recommend, and a few others that are more advanced.
So, here are a few plugins that are essential, in my opinion.
1. First is Jetpack. Gives you great features like visitor stats, hacker protection, and spellcheck. As writers it's great to have spellcheck right so we don't get nasty emails from people about things that are misspelled on our websites. Jetpack is developed by Automatic, the company who started WordPress. It's really great. You'll need to connect it with your WordPress.com account (which is different from your self-hosted wordpress login, remember). If you don't have a wordpress.com account yet, you'll want to create one.
2. Next is Akismet. Akismet is awesome because it blocks spam comments. Like Jetpack, you'll need to connect Akismet with your WordPress.com account. Then they'll ask you to choose a payment option. I would think about donating something small, like $10, or else just choose the free option.
3. Finally, there's Contact Form 7, which allows you to create contact forms so your fans can email you (or agents or publishers).
Finally, let's talk about two somewhat advanced plugins that I recommend checking out.
First is Google Analytics by Yoast. Google Analytics is the best free tool for tracking your website users. And if you want to publish traditionally, publishers are going to want to know how many people visit your website. So having Google Analytics track things like that is really smart. After you install the plugin, you'll have to create a free Google Analytics account. Then you'll follow the instructions to connect to your google analytics account with this plugin.
Finally, is SEO by Yoast. SEO stands for search engine optimization, and it's basically a way to learn to write so that search engines like google will be able to better send you visitors. And you want Google to send you visitors, right? This plugin actually analyzes your posts and pages and teaches you how to write so that Google can better find your website. It's really amazing and I use it all the time!
Alright, that's your website tour. Thanks so much for watching. I hope you're a little less intimidated as you find your way around your new author website. So take a few more minutes to look around.
And remember, if there's anything you don't understand or that's not working as it should, try Googling it. There are millions of helpful articles out there to help you figure out your new website, so take advantage of that.
That's it for now. In the next step, we're going to start making your website look the way you want it to by installing your first theme. It's going to be fun.