6 Thoughtful Ways to Gift Your Writing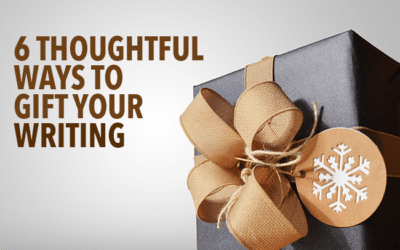 I love the Christmas season. I love decorating the tree and baking cookies with my daughter. I love wrapping presents and hiding them from prying eyes.
But with every passing holiday season, I find myself loving something less and less each year: Rampant consumerism, and the impossible expectations that come with it.
What if this year, you give something different? What if you gift writing instead of things?