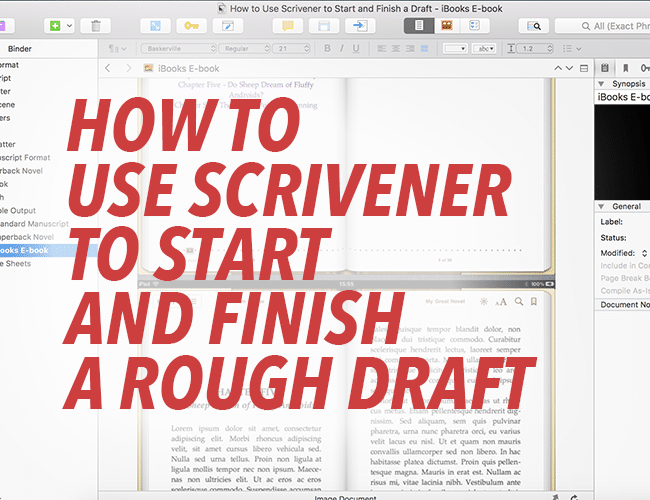 You're ready to start drafting.
At this point, you've been introduced to the important pieces of Scrivener's user interface; you're familiar with the essential plot and structure principles, including why you should break your story out into component scenes, which Scrivener excels at; you know how to create character and setting sketches using template sheets; and you have a complete account of my storyboarding process for planning stories and getting unstuck while you're writing.
In other words, you have all the tools you need to start drafting your story.