Best-seller Coaching
Get feedback on your book idea, break through writer's block, finish your book, get published, and develop the skills to become a best-selling author through one-on-one coaching.
Get started
For a limited time, you can get one-on-one coaching with best-selling author and founder of The Write Practice Joe Bunting, either privately or recorded for The Write Practice's YouTube channel. 
Here's what we can focus on during your coaching call:
Idea Development (Fiction, Nonfiction, Memoir)
Book Planning and Outline Critique
First Chapter Critique
Selected Chapter Critique
Publishing and Book Marketing
Book Proposal Critique
Overcoming Writer's Block and Writing Habits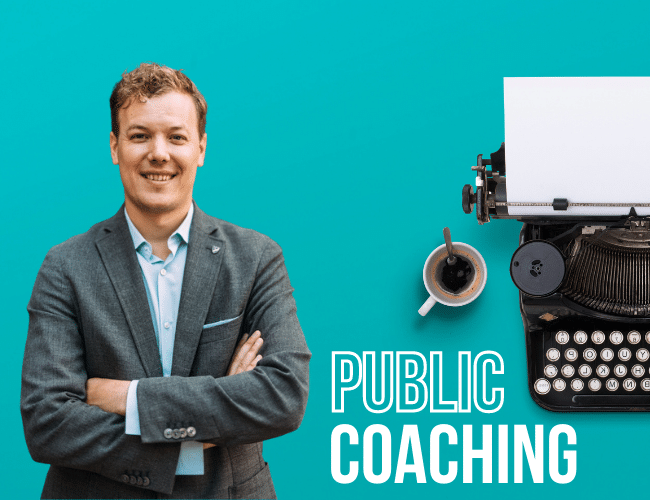 An edited recording of your coaching will be posted to The Write Practice's YouTube channel.
Bring your questions and up to a chapter of writing, and get Joe's best advice for your writing. Your call together will be recorded and uploaded to the Write Practice YouTube channel.
This is the best value you can get if you want to become a better writer faster, finish your books, and get published. It's also a great way to showcase what you're writing to the Write Practice community.
Duration: 1 hr., including reading time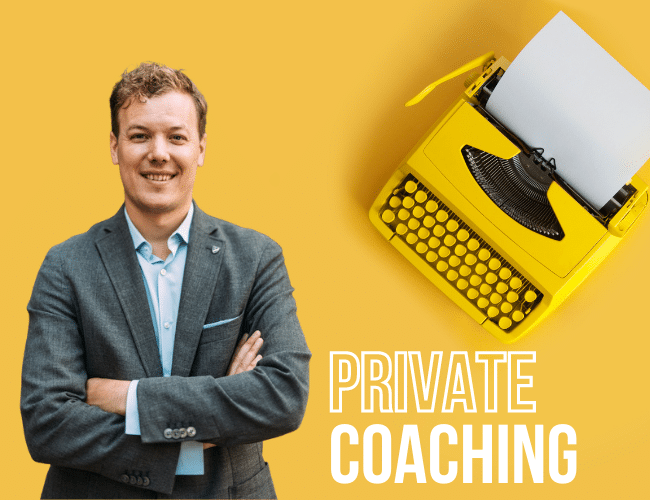 Joe will coach you privately.
Bring your questions and up to a chapter of writing, and get Joe's best advice in a private call. Your call will be recorded, and you'll receive a link where you can listen again at any time.
Duration: 1 hr., including reading time
★★★★★
Joe went into detail about what was missing and not working in my scenes. He offered me more than one suggestion on how to complete my scenes and also explained story and character arcs well.
—Vicki Siska
★★★★★
Joe and I had a great conversation in which we worked through the structure and main arcs of my novel, as well as the first couple of chapters. He was extremely supportive and knowledgable and he came up with an interesting way to improve the ending and make my story more powerful. Highly recommended!
—Denise Regga
★★★★★
It was great to talk to Joe about my next book's story and plot. It really helped to hear his perspective on what choices to make and relationships to build. I was really struggling on the point of view choice, and he helped put it in perspective. I would definitely recommend a call with Joe to anyone, no matter where they are at in the process.
—Jake A. Strife
★★★★★
I was so glad to see that Joe was offering this one-on-one coaching session; I signed up immediately! His advice and suggestions were so helpful. He was patient and kind and showed genuine interest in helping me to become a better writer. Great Experience – Great Coach! Thank you!
—Jeanne Vaughn
★★★★★
I expected my first 1:1 coaching session with Joe to be a win (it was!), having previously attended his group workshops. Each time I meet with Joe, I come away from the experience richer (sometimes literally, as my stories win prizes)—some observation or instruction of his sends me into a creative frenzy, where I find myself hyper-focused and more confident.
His wealth of knowledge in a variety of related areas, from creative writing to editing to publishing to marketing and everything in between, allows him to view his client's work from the loge, if you will, and not the stalls—a bird's eye view. Even so, since he himself is a working author, he himself struggles with the nitty-gritty elements of the writing process and shares valuable tools for getting the job done.
—Nona Nicklin
Example Coaching Sessions