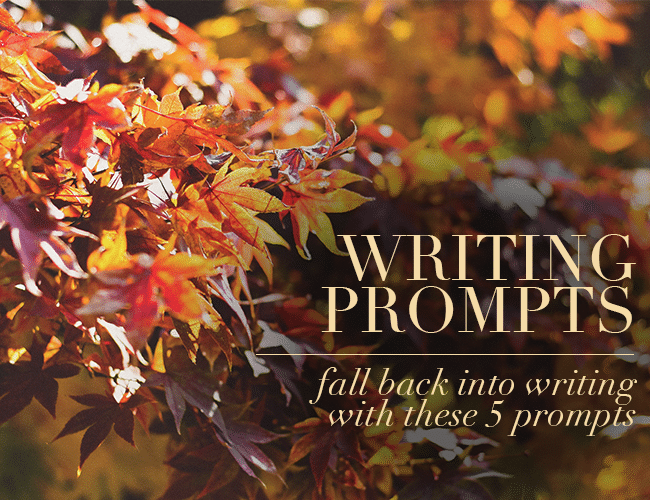 It's fall! Students are back at school, football is on, and if you're a Northeasterner like me, the weather is perfectly cool and sunny.
I don't know about you, but I love this season. It feels like a writer's season. It's time bring a blanket and computer to your balcony, porch, or favorite coffee shop and just write. Recharge. Begin a new and productive period.
As always, at The Write Practice, we love to give you opportunities to jump into writing again. Use the fall-inspired writing prompts to get you going.