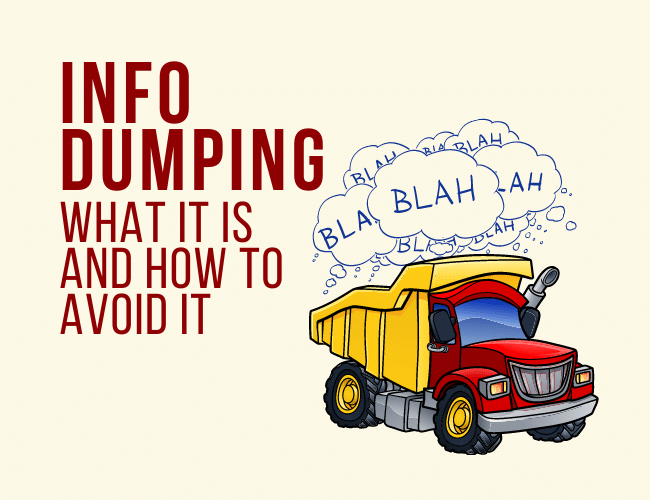 Have you ever been given feedback that there was too much info dumping in your story? Did you not really understand what that meant?
Info dumping is a common piece of feedback for authors who include too much information in their stories. If you info dump, you will slow the pace—and worse, you'll likely bore readers. You never want to bore your readers.
So how do you know when to include a "chunk of info" and when it is better to strip your scenes to the bone? (Almost always, by the way.)
In this article, you can learn what info dumping is, along with some common ways writers accidentally do it. You'll also learn some editing questions that can help you condense your writing, leaving your reader with only necessary information that develops characters or advances the plot.