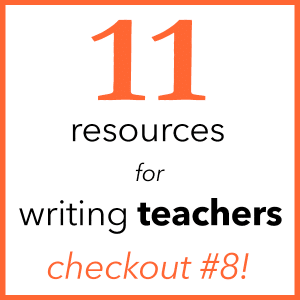 Hello fellow teachers!
Teaching writing has probably never been harder. How do you teach writing to students whose main experience with writing is text messaging! 
At the same time, writing is more important now than ever. Colleges make life-changing decisions about students' acceptance based on their writing, and employers say good writing is a hard skill to find in the workplace. Writing is a must-have skill.
So how can you teach writing more effectively?
How to Teach Writing
At The Write Practice, we strive to convince our readers why learning to write better is important to them and their lives, and we do this before we ever teach a single concept.
In other words, we talk about the question why a lot because we believe that a student who is convinced what they're learning is important to them will always learn better.
We also believe deeply in deliberate practice, and that's why at the end of each lesson, we give students a chance to put what they've just learned to use immediately, encouraging them to share their work with other writers to get feedback.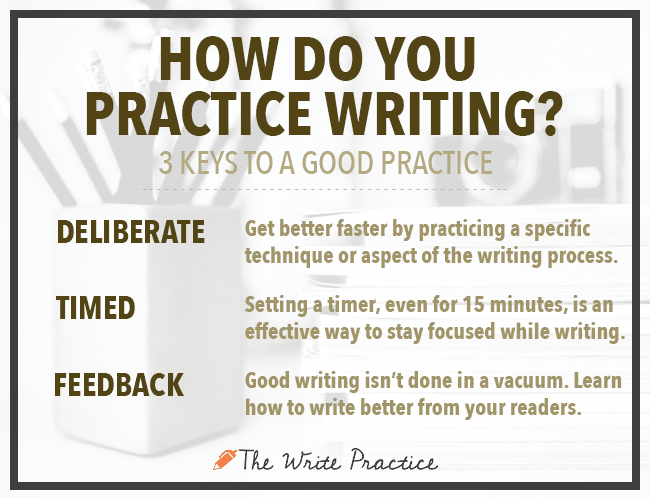 Teaching Resources for Writing
With that in mind, we've assembled a list of our eleven best resources about writing for students.
1. Why We Write: Four Reasons. George Orwell wrote that there are four reasons why people write. We've updated his list to encourage new and experienced writers alike to think about what motivates them to write. Click here to view the article.
2. Before You Start Writing, Do This First. Crafting a solid premise is an essential part of the writing process, whether you're writing an essay, a one-act play, or a short story. Here, we explain the process of creating a premise for non-fiction and fiction. Click here to view the article.
3. 10 Effective Tips to Write an Essay. Writing an essay isn't easy, no matter how long you've been writing, but that doesn't mean it can't be fun. In this article, we give all our best advice to write a great essay. Click here to view the article.
4. Grammar 101. Good grammar is important, but does it really matter whether you know what an Oxford comma is or how to use a semi-colon? YES! And we'll having fun learning all the strange rules, too. Click here to view the article.
5. Why Your Writing Sounds Weird (And What to Do About It). Most schools don't teach sentence structure anymore, but the reality is that if your sentences aren't structured correctly, your writing will sound weird. Here's a fun and authoritative guide to sentence structure. Click here to view the article.
6. 5 Essentials Elements of a Story. Every story is made up of building blocks: action, dialogue, description, inner monologue, and exposition. In this article, we explain how they fit together. Click here to view the article.
7. The Secret to Showing Instead of Telling. "Show, Don't Tell," is an important rule in storytelling. Here's the secret to explaining it as simply as possible. Click here to view the article.
8. How to Become a Better Writer in One Simple Step. This is the single piece of writing advice we give most often. If students can master this, they'll instantly become powerful, captivating writers. Click here to view the article.
9. 16 Observations About Real Dialogue. Writing good dialogue is hard work. In this article, we give honest observations about realistic dialogue, and then challenge students to a fun and creative exercise. Click here to view the article.
10. The Strongest Form of Characterization. Great stories are made up of interesting and unique characters, but how do you create a great characters? This article explains the best form of characterization. Click here to view the article.
11. 10 Best Writing Prompts. Students love writing prompts, and these are our 10 best! Have fun with them! Click here to view the article.
How to Use These Resources
You're welcome to use these resources in any of the following ways:
Print the articles and use them in your classes
Email or link within your syllabus for your students to view on their own
Develop lesson plans based on the concepts discussed
Use the exercises at the end of each article for homework projects
Allow students to read and critique each others' writing
Also, if you do decided to use any of these resources in your classrooms, please send us a note letting us know. We love hearing from teachers!
Good luck, and happy writing!