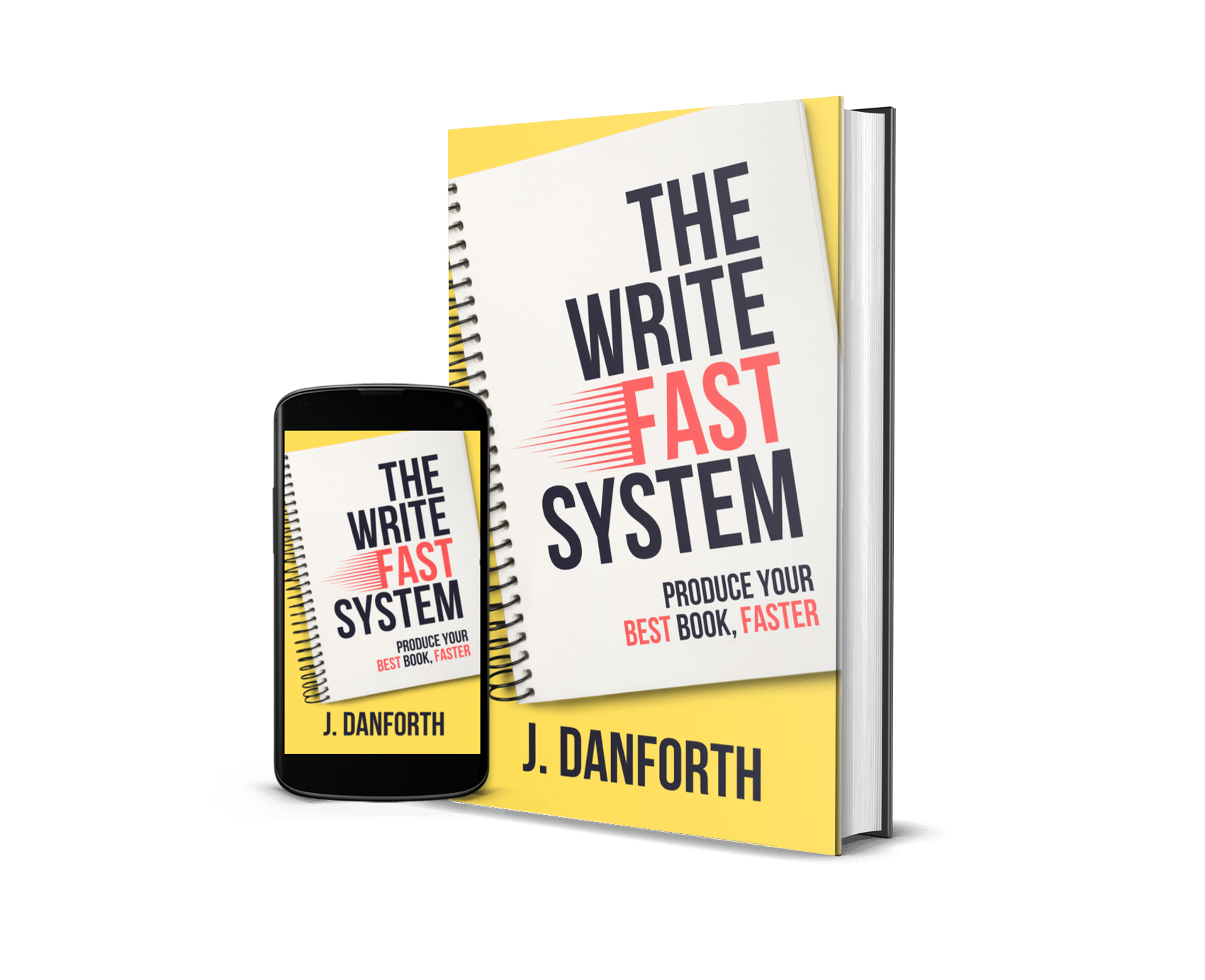 A New Book to Write Your Best Book Faster
Get A Proven Step-By-Step System to Write Your Book

FAST



Learn the Proven Writing Process Steps for Faster Drafting
Effortlessly Plan Your Book and Banish Writer's Block
Get the Pro
Editing Steps to Revise a Book You'll LOVE
Unlock Your Writing Potential and Finish Your Masterpiece Faster
Every writer dreams of completing their masterpiece, but for many, it remains just that—a dream. In The Write Fast System, author J. Danforth unveils the secrets to turning your writing aspirations into reality FAST.
Drawing from years of her own trials and triumphs, J. Danforth shares a transformative approach that revolutionizes your writing process. Stop struggling with endless drafts or writer's block. Instead, discover a systematic method for crafting your best book faster.
This comprehensive novel writing guide takes you through the Write Fast System, from efficient plot planning to enhancing your productivity, you'll find practical tools and strategies to conquer every stage of your book's creation.
Click "Buy Now" and experience the transformation of your writing process with The Write Fast System.
Finally Become an Author . . . Faster Than You Thought Possible
In this groundbreaking book, you'll discover:
The Write Fast System: A revolutionary blend of technical and non-technical skills to expedite your writing process.
The Book Planning System: Streamline your plot planning and eliminate writer's block.
The Productivity System: Maintain a productive daily writing routine with organization and goal-setting techniques.
Beyond the First Draft: Master the art of editing and take your story to new heights.
Whether you're a novice writer or an experienced wordsmith seeking to boost your output, The Write Fast System is your roadmap to success.
Launch Week Bonuses: Get $73 in Bonuses Before They're Gone!
When you buy The Write Fast System now—from Oct 10 to Oct 23—you'll get exclusive bonuses designed to accelerate your writing journey, including:
The Productive Writer 1 Hour Video Lesson to give you a head start on applying these principles to your writing process

Time Audit Worksheet to find extra writing hours no matter how busy you are

The Book Plan template, our proven book planning worksheet that will make you 52 percent more likely to finish your book 
Don't let your stories remain unfinished. Start your journey to becoming a prolific author today. Buy the book now!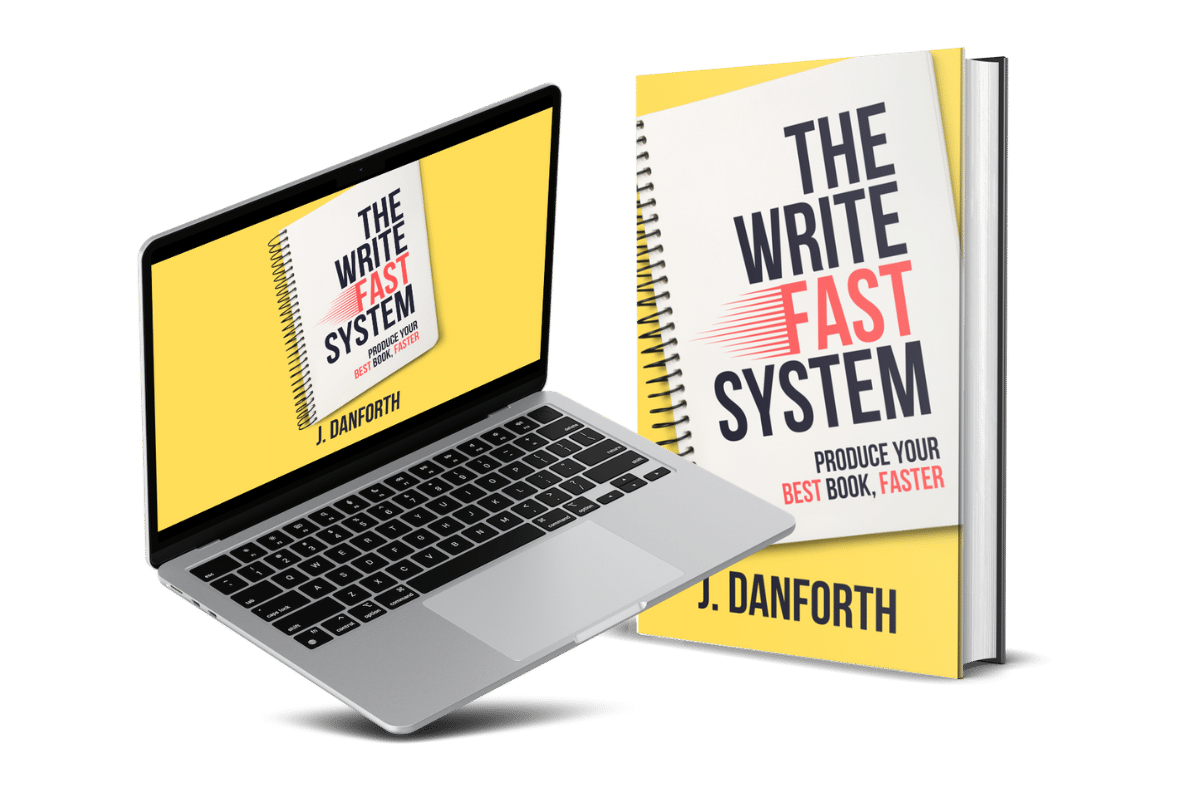 Upgrade to The Write Fast System Course
Want to go further in your writing? Get the full Write Fast System package and accomplish your writing goals even faster. Here's what you'll get:
Writing Course + Editing Course. Learn the system that helps you finish your books fast in both writing and editing.
4-hours of multimedia content to fully integrate the The Write Fast System using a simple, step-by-step process
The Write Fast System eBook, so you can go even deeper into this productivity system for writers
Ready to write a great story? Here's the next step:
Buy The Write Structure below.
Learn the system to finish your book fast
Plan your book using the writing process steps outlined in the book.
Write your best book and realize your dream of becoming a writer.
eBook
The Write Fast System 196-page eBook

Paperback version

4-Hour Online Course

The Book Plan worksheet
Paperback
The Write Fast System 196-page paerback book

eBook version

4-Hour Online Course

The Book Plan worksheet
The Write Fast System eBook

2 Courses on Writing and Editing to master The Write Fast System

4-hours of multi-media content

Course Bonuses ($29 value)
Still not sure? Read a preview.
Maybe you're not sure this book is for you. I get it. Check out a free sample of the book.
Click preview in the image below and see if The Write Fast System can help you finish your  book.
Then, when you're ready, you can purchase The Write Fast System here.