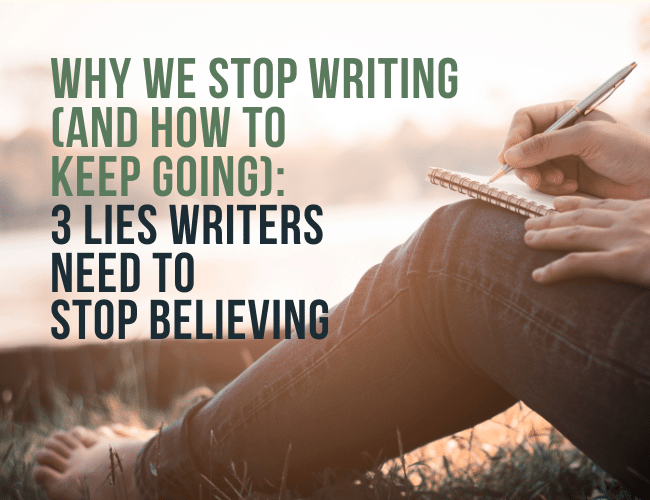 How many articles, blogs, or books have you failed to write? Or have you ever started one of these projects and then hit a hard halt? Are you stumped at why you stopped writing?
Eighty percent of the time writers stop writing is because of three lies they tell themselves.
Knowing what these lies are will help you notice them creeping into your writing process, which is the first step to preventing them from convincing you to quit writing.