Merry Christmas! Happy Holidays! The Write Practice will be on hiatus from December 23 through the 28.
In the meantime, feel free to participate in this Christmas writing prompt below, and share your practice with us in the practice box below.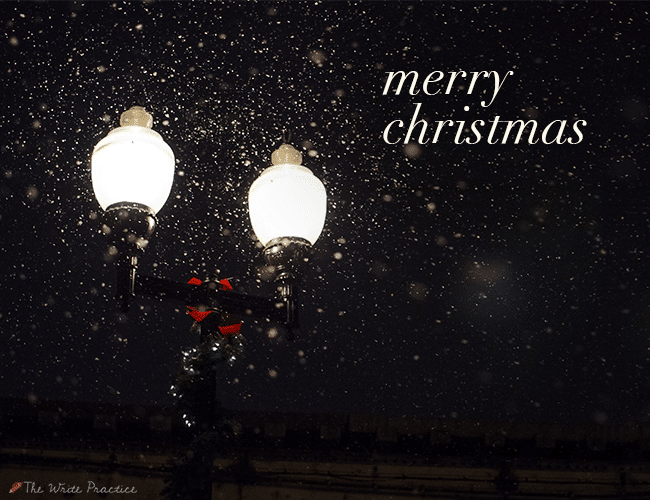 PRACTICE
Write about a memorable Christmas or holiday moment (either a moment you experienced, a moment experienced by someone you know, or a moment one of your fictional characters experienced).
For today's practice, write for fifteen minutes. When your time is up, share your practice the practice box below and if you share, please be sure to leave feedback for other writers.
Happy writing and happy holidays!
Joe Bunting is an author and the leader of The Write Practice community. He is also the author of the new book Crowdsourcing Paris, a real life adventure story set in France. It was a #1 New Release on Amazon. Follow him on Instagram (@jhbunting).
Want best-seller coaching? Book Joe here.