What exactly is a Beta Reader, and why should you care?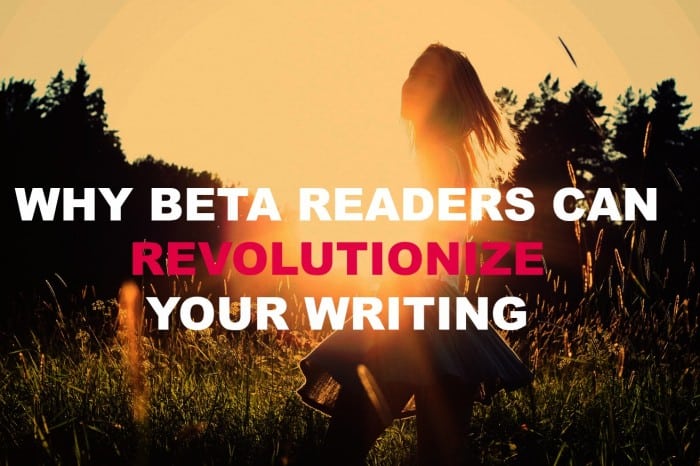 The term 'beta' is borrowed from the software industry, meaning the beta 'tests' (reads) your full, finished manuscript to help you eliminate 'bugs' (problems) before it's published.
Here's a more official online definition I like: "An alpha reader or beta reader, also a pre-reader or critiquer, is a non-professional reader who reads a written work, generally fiction, with the intent of looking over material to find and improve elements such as grammar and spelling, as well as suggestion to improve the story, its characters, or its setting."
All true, but they left out the most important benefit.
Beta readers are invaluable to your writing. Here's why…
What Beta Readers Do For You
Every writer needs other critical eyes to assess their work before releasing it to its ultimate destiny: your family, a writing contest, publication.
It's hard to hold a 400-page novel in your head and not leave out a few minor or major details. Beta readers help with:
* Plot holes – Aspects from your story that don't make sense, don't work, or are incorrect.
* Clarity – Characters, places or situations that seem clear to you, but aren't to your readers.
* Pacing problems – Not keeping the conflict alive in your story.
* Mistakes – We all make them. I once was a reader for an author who called her heroine by two different names throughout her entire book. She sent me a bouquet of roses for catching such a glaring oversight.
Don't Substitute Your Critique Group for Beta Readers
I've been in the same weekly critique group for over fourteen years now. They've heard all my novels through their various stages, chapter by chapter.
They are not beta readers. Why?
Continuity – A beta reader reads your full, finished manuscript, like an actual reader will someday do over the course of hours, days, weeks or months. The consistency of one person's opinion throughout your whole manuscript makes a world of difference.
Avoiding groupthink problems – Often it's the most vocal opinions expressed in writing circles, while other suggestions or ideas go unheard. You have this person's undivided attention on your words. Priceless.
Find two or three readers for your work. You may get differing opinions, which is good.
Qualifications for Beta Readers
* Avid readers (mandatory) – This is the #1 attribute you need. Someone who reads often and loves books.
* Reads the genre you're writing (optional) – It's preferable to find have someone who understands your category. A fan of violent thrillers may not be the right fit for your gentle romance.
* Match your target audience (optional) – Ideally, you want the same demographic as your reader: age, gender and interests. If not, find someone who can mimic your criteria. A story about a nine-year old boy detective can be read by the parent of such a child.
* Hasn't read your manuscript before (optional) – A fresh pair of eyes is best.
* Understands publishing (optional) – It's a bonus if they also understand the business side of writing.
* Can be unbiased (mandatory) –  You need an honest, impartial opinion, so forget about your mom.
* Can convey their opinion without crushing your soul (preferable) – On the flip side, you want someone who shows you what's wrong with your manuscript, without making you feel too stupid to live.
Do You Pay for Beta Readers?
Some people do, and there' s nothing wrong with it. However, I think the best beta readers are writers. Folks who trade favors with each other. Writers understand better than civilians the discipline and courage it takes to craft a story. It's a mutual respect.
Expectations for Beta Readers
* Agree on the parameters of the beta reading beforehand – Instruct them  if you have specific requests for their focus: plot, pacing, characterization, theme, or all of the above.
* Read and return the work in a timely manner – Be realistic. Yes, your manuscript is your precious baby, but expecting someone to read your 333-page novel in twenty-four hours is unreasonable.
* Reads your work in their preferred format — Some people like hard copies of your stories, so they can make comments on it (like me). Others, want to read electronically and make notations via the computer (that's what my former agent did). Yes, it's not cheap to print out a book several hundred page long, but do whatever will help them help you.
If You're Self-Publishing, You Should Still Pay for Editing
Copy editing (correcting grammar, typos, repetitions) is not a beta reader's number one responsibility. You should still pay a professional for this service.
Where do You Find Beta Readers?
Geography is no longer an issue. The Internet connects writers from all over world. Here are suggestions for near and far:
* Local Writers Groups – Google 'writers group' and the name of your town to help you find options in your area.
* Writing workshops, conferences – Visit with others during breaks. No, it's not easy to talk to strangers, but you're already attending the same seminar together, so you have a conversation starter. Risk it.
* Online writing blogs, classes, sites – It's the same principal as above. Places like The Write Practice if full of potential beta readers, and better yet, friends. Goodreads offers a page of such resources. as well I've also recently learned about a great site, called Scribophile. It's a free community of writers. You earn points by giving free feedback and spend points to post your work. Although I've never used it myself, I'm told the participants seem to have good intentions and it's a fun group.
* Social media – Facebook, Twitter, LinkedIn, all have writing groups and are wonderful places to search.
It takes time to find the right beta readers, but anyone who improves your writing is well worth the effort. Good luck.
What are you thoughts on using a beta reader? Let us know in the comments section.
PRACTICE
Practice writing for fifteen minutes about a writer named  Harry who shares his novel with a beta reader named Sally. She finds a HUGE mistake within his story and saves the literary day!
Please share what you have written in the comments and leave feedback on someone else's writing.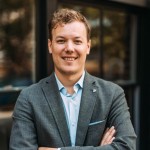 This article is by a guest blogger. Would you like to write for The Write Practice? Check out our guest post guidelines.