Fall is a transitional season with lots of opportunities to delve into memories, activities, or seasonal fun with fall writing prompts. Try one of these creative writing exercises to get you writing during this beautiful season!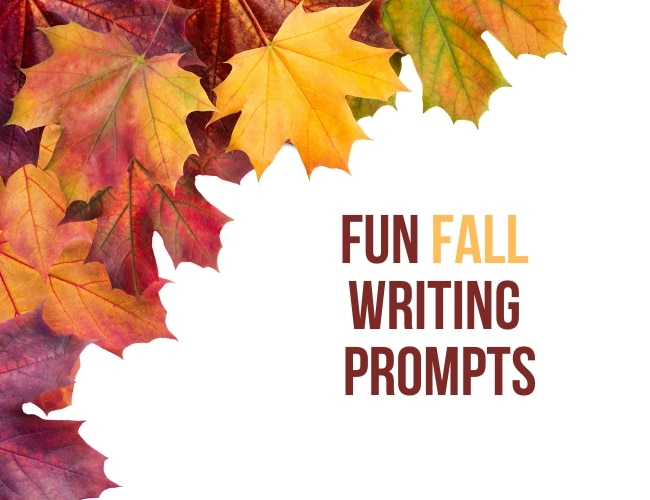 Writing prompts are one of the best ways to get in your daily writing practice and hone your writing skills. Whether you're a parent or teacher trying to help reluctant writers get started or a seasoned pro looking for new ideas, today we have a series of fun fall writing prompts to help you transition from the summer season into the autumn, writing all the way.
Fun Fall Writing Activities
Write a scene about a character who is participating in their favorite fall activity. Bonus: add a secondary character who hates doing that activity.
Choose a genre (mystery, horror, romance, sci-fi, fantasy, thriller). Write a scene in that genre that begins in a pumpkin patch where something has gone horribly wrong.
Create a unique fall competition that turns traditional fall activities on their head. (Largest pumpkin rolling contest, apple pie competition with odd ingredients, corn maze with some unique element that makes it extra fun or terrifying). The write about the winners and losers of the event you created.
Write a story about a haunted (or otherwise magical) apple orchard.
Create a scene where characters are surprised by a friendly scarecrow. (Or alternately a less friendly scarecrow!)
Story Starters for Cooler Weather
He dreaded the colder weather. It always…
The pile of colorful leaves began to shake until suddenly…
Hot apple cider used to be her favorite fall drink until…
Football season was probably going to be canceled…
They'd been hiding for hours, but then the crunching leaves broke the silence…
Fall-themed Writing Prompts
Write about your favorite fall activities, including the first time you participated and any specific favorite memory associated with them.
Create an epistolary story that could only happen during the fall. (Epistolary= told through personal letters)
Write about the changing of seasons, how it feels to transition between the two.
Tell a creative story about how fall began (or alternately about the adventure of a single autumn leaf).
Create a cute fall book or short story for children about autumn animals, decorative scarecrows, or your favorite fall holiday.
Now You Try
The change of season brings with it a wealth of new opportunities. From hot chocolate and warm sweaters to the crinkle of leaves beneath your feet, there's plenty to look forward to in autumn. Hopefully one of these creative writing prompts sparked some new ideas or got your creative juices flowing as you write this fall.
Looking for additional prompts? Try our most popular article of short story ideas!
What is your favorite thing about fall? Share in the comments
PRACTICE
Choose one of the prompts above. Write for fifteen minutes without stopping. Share your practice in the Pro Practice Workshop and leave feedback for a few fellow fall writers.
Not a member? Join us!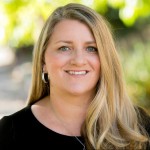 Sue Weems is a writer, teacher, and traveler with an advanced degree in (mostly fictional) revenge. When she's not rationalizing her love for parentheses (and dramatic asides), she follows a sailor around the globe with their four children, two dogs, and an impossibly tall stack of books to read. You can read more of her writing tips on her website.