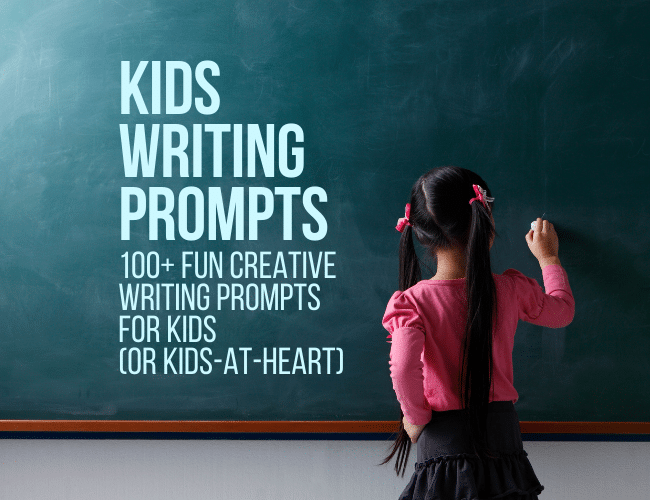 One of the best ways you can foster a love of reading and writing in children is to offer lots of low-stakes opportunities to practice. These kids writing prompts can be used with any group of kids you're working with: elementary school, middle school, or high school writers.
Prompts can help kids break through creative writing idea blocks or boredom. Whether in a slump or starting a new project, try a prompt a day and see what happens.
Keep it as simple as possible: one notebook or document, one location, the same(-ish) time each day, and a timer set for 5, 10, or 15 minutes.
Don't let yourself edit, reread, or rework anything. Just write. Keep the pen moving across the page. There's no wrong way to play.
Plus, there's a great note for you, whether you're a parent or teacher or both, at the end.
Give these fun creative writing prompts a try and watch how consistent practice contributes to ideas, confidence, and yes, even stronger writing skills!