This guest post is by 
Dave Chesson. Dave is the founder of
Kindlepreneur
. He is a writer trapped in a marketers body. You can find out more about his advanced marketing tactics for writers and learn how to sell more books
here
.
In 1985, Orson Scott Card wrote one of today's most prolific Science Fiction novels, Ender's Game. It went on to win major Sci-Fi literary awards and was just recently made into a movie. But Orson Scott Card made one major mistake that could have cost him everything.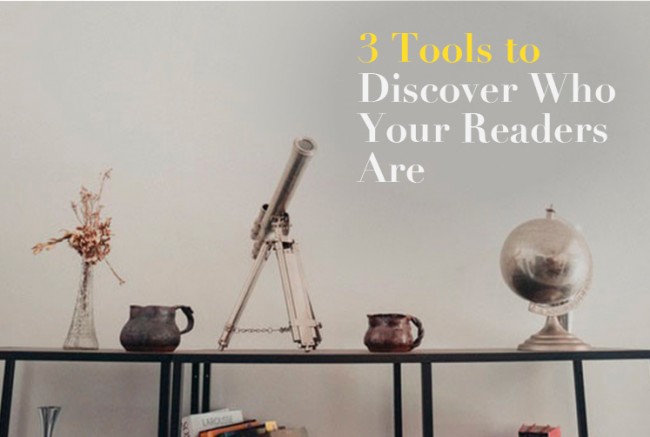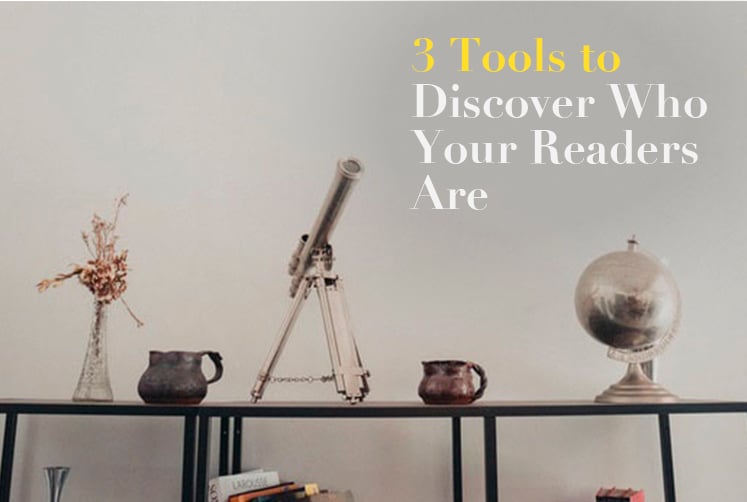 A couple of years after publishing his book, Orson Scott Card made the realization that most of his readers asking for his autograph at book signings and conventions were boys between the ages of thirteen and sixteen.
How could this be?
Card had intended for his book to be for adults and had never thought of it as a Young Adult (YA) book. Capitalizing off the newfound data, Card and his marketers quickly went to work and altered the cover as well as their marketing strategy.
You see, Card had failed to know who his 'real' readers were. But once he discovered that tiny but important fact, his book soared.
Sometimes, the readers you think you have actually turn out to be someone else. Knowing who they really are can be pivotal…not just in your writing, but in your marketing as well.
Discover Your Readers With These Three Tools
Luckily, in this article, I'm going to show you three tools that will help you to discover exactly who your readers are and how you can adjust your writing to meet their needs even more.
1. Alexa.com
Alexa.com is a free online service that will tell you the statistics, demographics, and other important metrics about the type of people who visit any website.


So, if you know of a website where your target fans like to hang out or discover any forums that you think would be important, just place the site's URL into SimilarWeb.com and see who really goes there.

 Key things to look for:
Age
Gender
Location
Education Level
Knowing the demographics of your readers can be a powerful thing. It can help you to choose better words so as to better speak their language. If your fans end up being 14 year old males, than using new age slang might be appropriate.
However, if your fans are 65-year-old women, then saying "bling bling" or "ROTFL or "LOL" with go right over their heads.

 Furthermore, I've considered demographics even when choosing my pen name. This way, I can choose the name in which my target market would best respond.
This tactics is super important for those of you who don't have an established readership because with Alexa or another similar website called
Similarweb.com
, you can place your competitors URL or anyone else's URL.  Using this, you can figure out who other successful authors are attracting and gain valuable knowledge this way.
2. Google Analytics
Google Analytics  is a free service that you can attach to your own website. Basically, it tracks and takes information for you about those who visit your site.
Although Google Analytics will show you some of the same information that Alexa will, its major strength is in telling you what your current readers do, what they like and what they don't like.


Here are a couple of the most important metrics you could learn fromGoogle Analytics:
How did they get there: Through Google Analytics you can find out how people discovered your website. Was it organically through web search? Did they read a really good article you wrote on someone else's website? Did they click a link you left in your book? Basically, you can find out where you were most successful in attracting people to your site.
What did they like: UsingGoogle Analytics, you can track and see where they went while on your website. What interested them and what did they click on. Knowing what kept your readers engaged on your site can also help in your future writing, as well as your content creation.
Where and why did they leave: We call these exit points. They basically tell you what page they decided to click off of and exit your website. Another way of saying this is, what page disinterested them.
So long as you have enough data fromGoogle Analytics, you can gain some incredible insights into your reader's psychographics. You'll learn about what things interested them in your writing, where they came from and what they don't like.
3. Amazon Associate
For those of you who don't know, Amazon Associate is Amazon's affiliate program. Once you have joined, you can promote any product on amazon and earn a commission.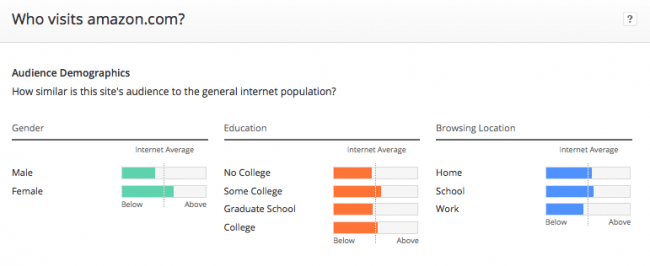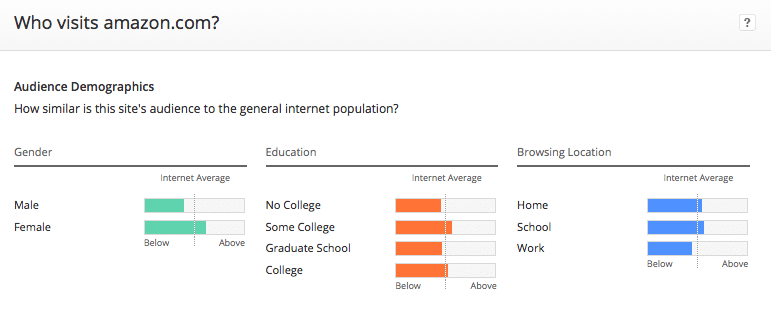 But that's not all. Amazon will also give you a percentage of any purchase that someone makes within twenty-four hours of clicking your link. So, if someone clicks on your ebook's Amazon Associates link, but twenty-three hours later buys a big screen television, then you get a percentage of the television money.
Now, all of that may seem great, but the one feature that I love most as a writer is that Amazon will give you a list of all the products people ended up buying when they clicked your link.
Let that sink in.
Because of this list, you now know the buying habits of your fans. Here are some things you can glean from this:
Are they purchasing your competitor's book instead of yours?
Are there other books that they're interested in?
What other products are they interested in?
That might not seem like a lot, but understand that knowing your target market's buying habits can give you some incredible clues as to what is working with the readers you already have. 

This simple tactic has helped me discover new book ideas, potential article posts, products to review, and was instrumental in helping me to find out why my book wasn't selling as well as another competitor's.
Knowing Your Readers Will Make You a Better Writer
Orson Scott Card was sort of lucky. He thought he wrote a book for adults and ended up creating a multimillion-dollar book series for young adults. 

Even the best of us think we know who our readers are. But I don't like to guess. Instead, I constantly use the three tools above to ensure that I am writing to the right audience.
Believe me, knowing who is reading will absolutely pay off in the end.
What do you do to find out more about your readers? Let us know in the comments.
PRACTICE
Go to Alexa.com and start to piece together whom your target market really is. Once you've developed an idea of their demographics, psychographics and buying habits, put together one paragraph that sums this data up. Don't forget to share your findings in the comments.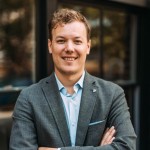 This article is by a guest blogger. Would you like to write for The Write Practice? Check out our guest post guidelines.