Every character needs a memorable name. Your character could have the most interesting personality, the most incredible predicament, and could be forgotten if his name is Bob Smith. You need the perfect mixture of unique and believable.
No ideas? That's okay. Here are five ways to pick out the perfect name.
Your name needs to be unique and memorable, but not unpronounceable. Think of some of the most loved book characters you know and keep their names in mind when creating your name. Characters like Hermione Granger and Katniss Everdeen had great names, but they were easy to pronounce. People remembered them.
1. Think Latin
I often get stuck when it comes to picking a last name. If I find myself reverting to the same three last names, I look to Google to help. Is my character a firefighter? If so, I'll look up the Latin word for fire. There you have it! Jason just became Jason Ignis.
2. Remember Your Friends
I often base my characters off of my friends because my friends are so interesting! When I do that, sometimes my characters end up with my friends' names. Maybe not their exact names, but pretty close. Kirsten will become Kristen, Sophia will become Selena, and Sarah will become Sara.
3. Open Up Your Baby Naming Book
I love baby naming books. I can flip to any random page and find at least one name I like. My favorite find: Clelia. Apparently the name "Clelia" has multiple meanings, but one of them was "victor," which fit my character perfectly. If you don't have a baby naming book, try looking for one at your local library. There are even some baby naming sites online that will show you the top one hundred most popular names over the years, which can especially help you if you're looking for a popular name from a certain year.
4. Think of Your Favorite Words
A lot of my characters have names based off of words I like. One of my female characters loves astronomy. Her name is Cosmo Moonshine. Also, a rambunctious, adorable little girl character I have is named Chip. Another word I like that could work as a name is Lilac. Think of your favorite words and see how they would work as a name.
5. Create a Theme
Sometimes I'll create a theme for a family. A family with three sisters has the theme "spice." The girls' names are Pepper, Nutmeg, and Cinnamon. Another family with triplet girls has the theme of "gems." The girls' names are Jewel, Ruby, and Diamond Sapphire. I even have them wear clothes that match their names (Ruby wears red, Diamond wears white, etc). They also wear sapphire earrings. I'm pretty sure that Suzanne Collins had flowers and plants on her mind when writing The Hunger Games, seeing as her characters were named Katniss, Primrose, and Rue. How about you? What do you do to think of names for your characters?
PRACTICE
Create a character and name them using one of these five methods. Afterward, write for fifteen minutes using that character as the protagonist. Post your Practice in the comments, sharing which naming method you used. Be sure to comment on a few other Practices as well. Have fun!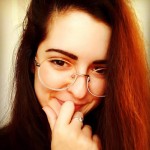 The Magic Violinist is a young author who writes mostly fantasy stories. She loves to play with her dog and spend time with her family. Oh, and she's homeschooled. You can visit her blog at themagicviolinist.blogspot.com. You can also follow The Magic Violinist on Twitter (@Magic_Violinist).