This guest post is by Dave Chesson. Dave is a writer behind
Kindlepreneur.com
, a website devoted to helping authors learn the wild world of book marketing. If you'd like to learn more about book covers, make sure to check out his
book cover design master
article. Otherwise, you can learn more on his upcoming
book marketing podcast
.
When self-publishing a book, every author is faced with the dilemma of creating a book cover that is worthy of their writing. But most of us don't have the money to hire a top-notch book design professional, or the tools and skills to create one ourselves. However, there is another way that many authors are finding is much cheaper and will guarantee your satisfaction: Premade book covers.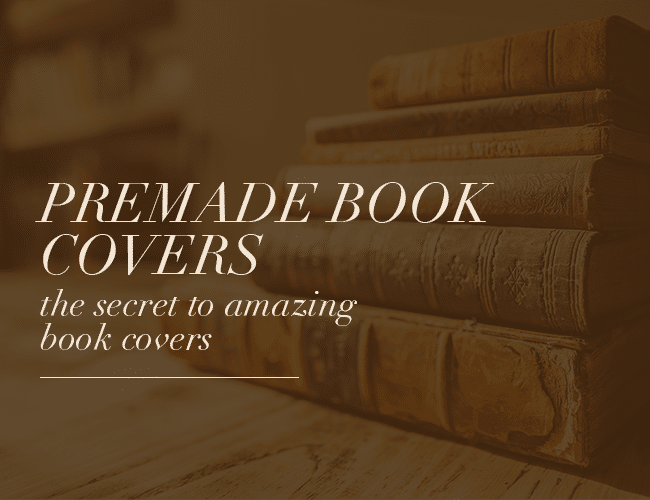 Premade book covers are book designs that a talented artist has created ahead of time. Like shopping for a dress in a store, you get to look at all they have to offer and select the cover you like best.
By using a premade book cover, you instantly sidestep many of the frustrations that come with original cover creation. There is no potential mismatch between an author's vision and the artist's output. The author knows exactly what they are purchasing. The cover is ready then and there, without any delay.
Some authors also find deeper reasons to use premade covers. A cover can be a source of inspiration and focus for a story. It can also help a writer push forward with their craft. Knowing that an attractive cover is ready and waiting for words to fill it is often inspirational.
If you think a premade cover is the right option for your work, you need to carefully consider the following.
Ensuring The Rights To A Premade Book Cover
Probably the biggest hurdle for most authors when considering a premade book cover is the worry that the cover won't be unique.
After all, books are (or should be!) a labor of love. They represent months of careful crafting and blood, sweat, and tears from the author. What could be worse than purchasing a premade book cover and eventually seeing it on the work of another writer?
The first step to ensuring you have the unique rights to a cover is to make sure the service you are using actually makes this promise in writing. Don't assume anything. Unless you can see a clear promise that the cover will be yours and yours alone, it probably won't be!
You can also do your own due diligence. It's worth carrying out an image search for the cover preview. If you see the image show up on a preexisting book which is actually being sold, that's a huge red flag.
Depending on how different you want your cover to be, you can also consider the individual cover elements. If there is a prominent image on the cover, try searching around stock image sites to see how easily it crops up. While your cover as a whole may be unique, in practical terms, it isn't so individual if prominent images from it show up elsewhere—just ask John Scalzi about that.
It's also worth considering the reputation of an artist or service. Ask around your network to get firsthand experiences with any particular service you are considering using. Also, carry out web searches to get a feel for their reputation and to spot any red flags in the form of warnings from authors who have been burned.
Things To Consider When Choosing A Premade Book Cover
Your book cover often determines whether a book buyer stops to consider reading your work or moves on to something more attractive. In the age of the Kindle, readers are spoiled for choice, and your cover is an important part of intriguing the readers you deserve.
So what exactly should you consider when choosing a cover? The truth is, there are a lot of things that should go into your book cover design. Here are some of the most important pieces of the book cover puzzle:
How does this cover relate to the content of my book? It's not vital for covers to show intricate details from a story. In fact, many readers often prefer to form their own mental pictures of characters and settings as they read. However, your cover shouldn't mislead. If your cover promises readers an experience they don't get, your reviews are likely to suffer.
Does the cover have the right feel for my niche or genre? It's important to think about this carefully. Often, authors come across superb premade covers, but ones which aren't suitable for their work. A cover should not only work visually, but also as an indication to readers of the type of book they are looking at.
Is there a better cover out there? Don't stop at the first great cover you find. Ideally, you want to have a number of covers to compare and contrast before making the final decision. On the other hand, don't let this turn into procrastination. Eventually, you will need to pull the trigger and make a final call.
What do my future readers think? It's often important to get some feedback before finalizing your cover. Never be afraid to solicit feedback and advice. Just make sure the people offering it are actual readers of the genre you are writing in, as their perspective is the most relevant.
Where to Find a Premade Book Cover
The Book Cover Designer: The Book Cover Designer offers a clean, clear interface which allows you to easily browse by book genre or artist name. Premade covers can easily be sorted by recency or price. It's easy to check out the profile of any artist on the site.
Self Pub Book Covers: Self Pub Book Covers have been offering their service for over five years. Their site features a very detailed FAQ section to allay any concerns you may have and also the option to ask questions over the phone.
The Cover Collection: A limited selection of high-quality premade covers. The Cover Collection focuses on the Romance, Thriller, Children's, Sci-Fi, Horror, and Fantasy genres only. The testimonials page features praise from reputable authors who specifically state which book cover was provided by The Cover Collection. The cover fonts can be customized even for premade options.
Rocking Book Covers: While the number of covers offered by Rocking Book Covers is limited, they offer a discount of purchasing more than one cover at a time. This is a great option for authors producing a series of books on a budget.
Go On Write: Go On Write offers premade covers suitable for a vast array of books, with options ranging from Abstract to Vehicles. This is a wider variety than on most sites. Additionally, Go On Write offers a range of advanced features, such as retroactively applying branding to existing covers, making minor modifications to premade covers for a low cost, and discounts for bulk orders.
Premade Book Covers: Final Thoughts
Just as a book shouldn't be judged by its cover, a cover shouldn't be judged negatively if it's premade! Just remember—
Premade book covers are more affordable and quicker than original covers.
Authors know exactly what they are getting when they purchase it—no nasty surprises!
It's essential to ensure the rights to a premade book cover.
Cover choice should be carefully considered ahead of purchase.
What are your thoughts about premade book covers? Have you had any experience with them, either positive or negative? I'd love to hear your thoughts in the comments!
PRACTICE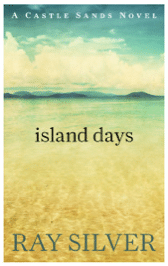 Today, we're starting with a premade book cover before we write a story. If this were the cover of your book, what would the story be? For the next fifteen minutes, write a summary of the book Island Days based on its cover.
Post your practice in the comments and remember to leave feedback for your fellow writers.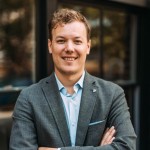 This article is by a guest blogger. Would you like to write for The Write Practice? Check out our guest post guidelines.