This guest post is by Ani Chibukhchyan. Ani is the Amazon bestselling author of
Highfall.
You can read her blog,
Life Probabilities
, and follow her on
Twitter
(@Ani_LifeProb). Ani is from Armenia.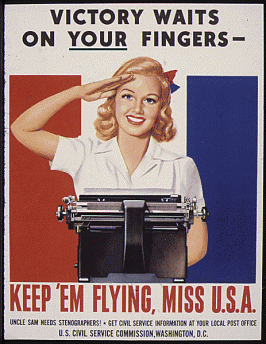 A few days ago I was at TEDx Yerevan, which as always was a very uplifting experience. I've been there before, but this time was different because a my life had gone through an important change over the past year.
During coffee breaks and lunch, the most common question asked was, "So what do you do?" At the conference in 2012, when people asked me what I did, my answer was more complicated. I had quit my job and at that point just started writing Highfall—my first novel. Maybe that is why I answered with insecure phrases, such as "I am trying to write," "I write a bit," and "I want to be a writer."
Sound familiar?
This year things were different. At the TEDx conference, this time I had no problem saying, "I am a writer" believing in every single word.
But it has been a long journey until I reached that point. To become a writer, you have to pass through several stages, and it seems that these stages are common across all writers. Here are the seven stages to become a writer.
Stage 1. Keeping your writing to yourself
In the beginning, you write only for yourself. You feel the need to write and do it just because you enjoy the process. You might feel nervous or ashamed to show what you've written to others, not because what you wrote was personal, but because you were sure that no one cares about your writing.
Stage 2. Wanting to share your writing
At some point, my notebooks filled with poems and the Word files with my short stories feel lonely. I was not enough for them anymore. They needed bigger audience. They wanted to new pairs of eyes and new excited faces.
You may begin to feel the need to share your writing, as if there isn't enough space for them anymore.
Stage 3. Hiding behind a pen name
My writings were ready to come out—but I was not. I felt shy and insecure. I wasn't ready to face the criticism which would definitely follow. So I found a compromise, which would keep my writings happy and my ego safe. I opened a blog and hid the author behind a pen name. Now I could get objective feedback from people, who did not know me.
You may or may not decide to hide behind a pen name, but you will likely feel nervous and vulnerable sharing your work with the larger world.
Stage 4. Waiting for permission
Until this stage your writing was nothing more than a hobby. Some people like playing golf, others love watching football—you wrote. For me, I perceived my writing as a hobby, nothing more.
But at some point, when you are searching for your passion and thought about what you would do if money did not matter, writing comes to mind first.
For me, the problem was that I thought that I needed permission to write. I needed someone (preferably a publisher or a famous writer) telling me that what I wrote was not a crap. I waited for someone to encourage me and give their permission.
Stage 5. Coming out
It took a while, but I finally I realized that I did not need permission, acceptance or admiration from anyone. Well, at least from anyone other than myself.
This was one of the most important stages. This was when I did not want to hide behind a fake name anymore. This was when I tossed the nickname away and told who I really was.
It's scary and uncomfortable at first. But then everything leading to eventual success is scary and uncomfortable, isn't it?
Stage 6. Insecure introductions
You probably think your writing isn't good enough. You read what you've written and feel you could have done much better. That itself makes you think that you are not a writer. You are on your way, you become better with the time, but you can't call yourself a writer.
That is when you start using insecure phrases like "aspiring writer," "pre-published writer," "undiscovered writer," "almost a writer," etc.
Stage 7. I am a writer
What makes someone a writer? Writers write.
A writer is a person who has written something, an article, blog post, story, novel, etc. The definition does not say that what you have written has to be published, acknowledged, recognized and bought. It simply has to be written.
And here comes the last stage. That is when you finally realize that you are a writer and feel comfortable stating that fact every time people ask what you do.
I don't know if there are any shortcuts to get to the last stage.
This was my personal path to becoming a writer. What is yours?
PRACTICE
The best way to overcome writer's block is to change your writing venue. Set a writing goal, take your laptop or notebook and go out. Go to a park or a coffee shop, sit and live the moment. Embrace this moment of happiness. Breath…
Then switch on your computer, put on your earphones and start typing. No need for WiFi—don't even think about the Intenet, social networks and other distraction. That's how I wrote this blog post in a beautiful place called Lover's Park.
Write for fifteen minutes (or more). When you're finished, post your practice in the comments section. And if you post, be sure to give feedback on a few practices by other writers.
This article is by a guest blogger. Would you like to write for The Write Practice? Check out our guest post guidelines.