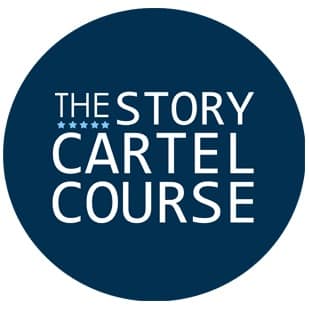 The Story Cartel Course opens for enrollment on Wednesday, May 21. Through the course, I've always wanted to create a community combining my passion for the writing craft with everything I've learned about publishing through Story Cartel.
I wasn't sure it would work, and while it's too early to tell if the course is a success yet, after working with over 200 writers, the signs are promising.
Let me take a second to brag about my students (or, as we like to call ourselves, my fellow Cartelistas).
1. Story Cartel Course Alumni Have Launched Books…
Here are just a few authors have launched their books since taking the course:
2. Signed Publishing Deals…
Several Story Cartel Course alumni have signed publishing deals. Not with gimmicky hybrid publishers, but with successful, traditional publishers.
3. Built Their Audience Online…
Others have started to build their audience online, launching blogs like Mirel Abeles' Stories Worth Sharing. Pamela Hodges' blog was even discovered by The Huffington Post, who featured her on HuffPost Live.
4. Finally Found Their Writing Community.
Many writers who have taken the Story Cartel Course have finally found their writing community, bonding over email and Skype with other authors in Los Angeles, Jerusalem, Singapore, and Australia.
Here are two writers in particular who discovered how community could impact their writing through the Story Cartel Course. Is the course working? You tell me.
Sunny Henderson, Published Author
sjhenderson.net || @SunnyJHenderson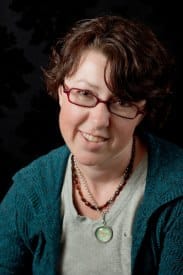 In October 2013, Sunny published her new book Daniel the Draw-er, a novel a nine-year-old boy who can bring anything he dreams to life with his magic pencil, from talking cats to four-eyed aliens from the planet Beezo. The book came directly out of the Story Cartel Course.
She says she "never intended the story to be anything more than a Story Cartel course exercise. Yes, that's right. A Story Cartel exercise." But the course lessons and the relationships she made with her fellow classmates inspired her to turn her simple story into a very real book.
"My real challenge was the completion of all of those nitty-gritty details, such as cover design, editing, and formatting. I allowed fear of those details to hold me back for too long, and I decided enough was enough…. I couldn't have done it without the help of the connections I made through and because of the Story Cartel course."
Learn more about Daniel the Draw-er and start reading it here.
James Hall, Writing Community Leader
A few weeks after finishing the Story Cartel Course, James Hall started Skywriters, a writing group that meets regularly on Skype and Facebook. They started small but now have over twenty members from all over the world.
"It was the constant suggestions from the Story Cartel course to form a group that meets regularly that finally spurred me to search for a way to include the many writers I had already met," James told me. "Why not take it to a different level?"
"Cartel is an awkward word that, to me, represents the friends that share similar interests in life. Every writer embarks on a pilgrimage. He sets out alone in this quest, thinking his only companions will be his own two feet. He is surprised when he finds others on the same road, some that have been all across the world, others who are just starting out, just like him. Each person we walk beside, share stories with, and that aids us on our pilgrimage is friend. When these friends gather together, you have a Cartel."
Follow James Hall's blog and check  the Skywriters Facebook group here.
Apply To Win a Scholarship to the Story Cartel Course
I want to open the Story Cartel Course to talented who might not be able to afford it. While the course normally costs $199 or more, we will be giving away three full scholarships to writers we believe in.
Here's how to qualify:
First, share the course home page

 

with your audience on Twitter and Facebook.
Then, fill out the scholarship application.
The deadline to apply is Monday, May 19 at 11:59 pm EST.
I'm looking forward to getting to know you!
I want the Story Cartel Course to be more than a bunch of lessons about writing and publishing. I want it to be a guild, a Cartel, a group of writers who actively choose to help each other build their audiences, improve at the craft, and share their writing with the world. We would be honored to have you.
Joe Bunting is an author and the leader of The Write Practice community. He is also the author of the new book Crowdsourcing Paris, a real life adventure story set in France. It was a #1 New Release on Amazon. Follow him on Instagram (@jhbunting).
Want best-seller coaching? Book Joe here.