For me, spring is an incredible time of unbounded energy and enthusiasm … and with it, an inevitable spurt of creativity. Sometimes it seems my pen can hardly keep up with them.
But winter? Oof. Winter's dark cold days can make it harder to get out of bed, let alone muster up the will to write.
Want more writing quotes? Get a list of ALL our favorite writing quotes here.
Writers Quotes for Cold Winter Days
But whether Punxsutawney Phil foresees a swift end to the madness or another six weeks, don't let the season hold you back. Here are some of my favorite writers' quotes to warm your creative spirit and keep you going through this sometimes dreary season.
"A writer is someone for whom writing is more difficult than it is for most people." —Thomas Mann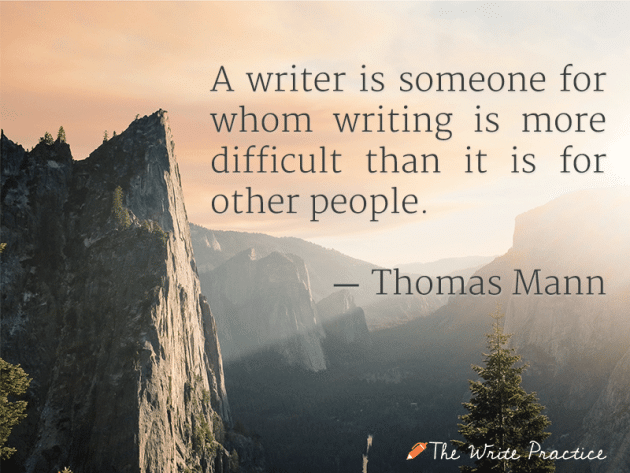 It only seems right to open with this definition of a writer from Thomas Mann. I consider it a kind reminder that it's okay if writing seems insurmountably difficult sometimes—in fact, it's actually a really good sign. It means you're wrestling with your words, and that's just what a writer ought to be doing. Keep challenging yourself.
"You fail only if you stop writing." —Ray Bradbury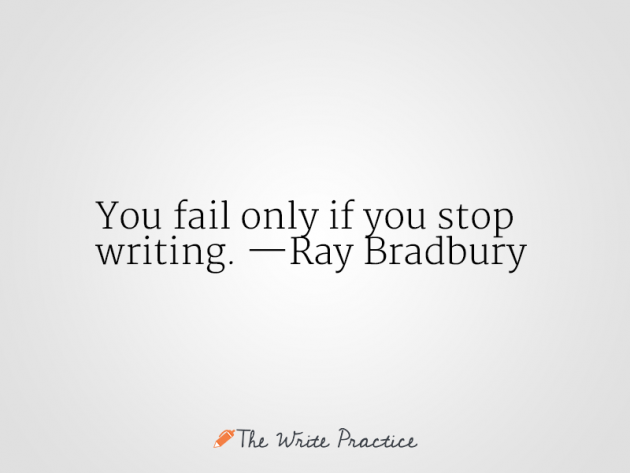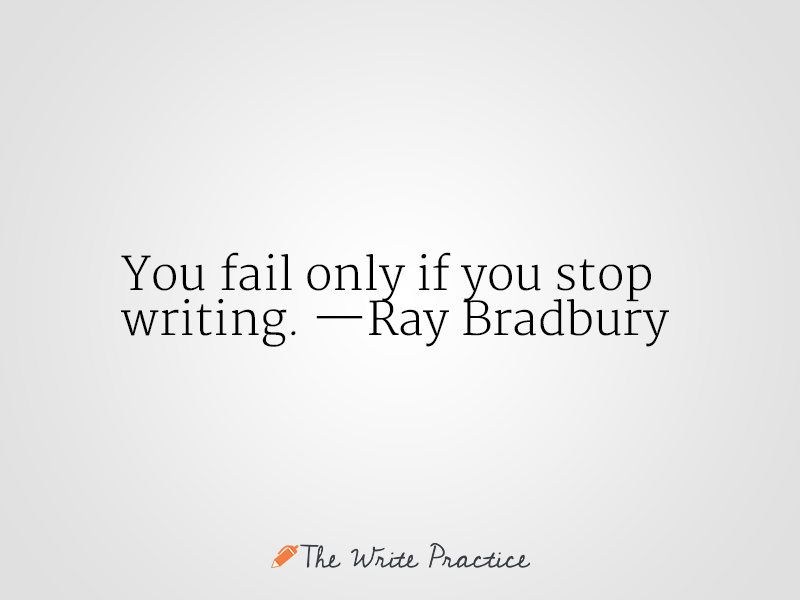 My own author hero here, Ray Bradury, with a quality nugget of wisdom. Bradbury was a strong believer in the quantity breeds quality approach, and you can't argue with his results. So when in doubt, write more.
"Write what disturbs you, what you fear, what you have not been willing to speak about. Be willing to be split open." —Natalie Goldberg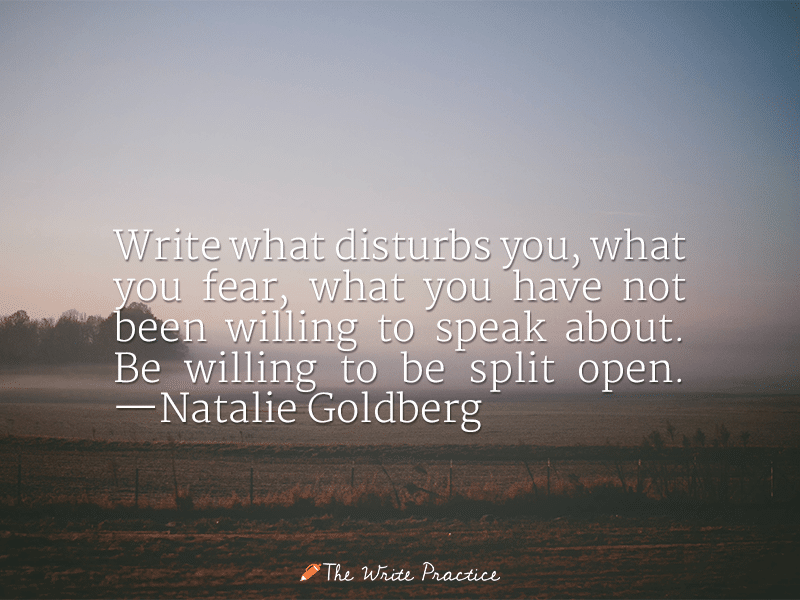 For the individual who cannot for the life of them figure out what to write about, this advice from Natalie Goldberg is the ultimate word in creative prompts. These dark cold months are a perfect time to draw into yourself and do a little soul-searching.
"A professional writer is an amateur who didn't quit." —Richard Bach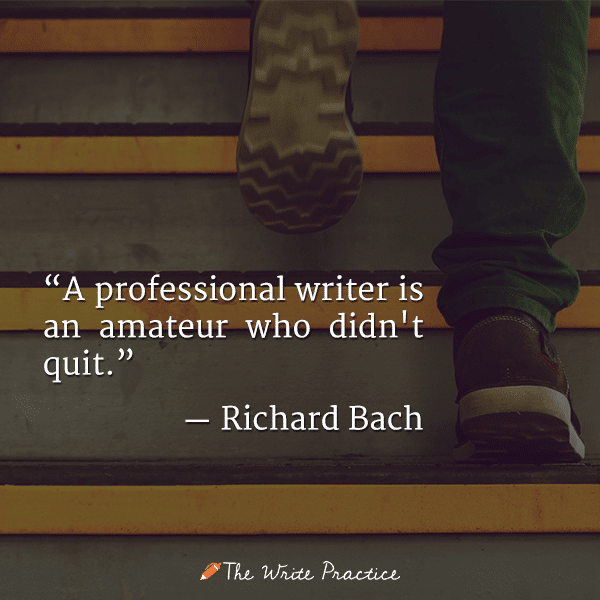 For those days when your dreams of success just seem so, so far away, this Richard Bach quote reminds us that no matter how long the journey may feel, the only way to get there is to keep taking steps forward.
"Start writing, no matter what. The water does not flow until the faucet is turned on." —Louis L'Amour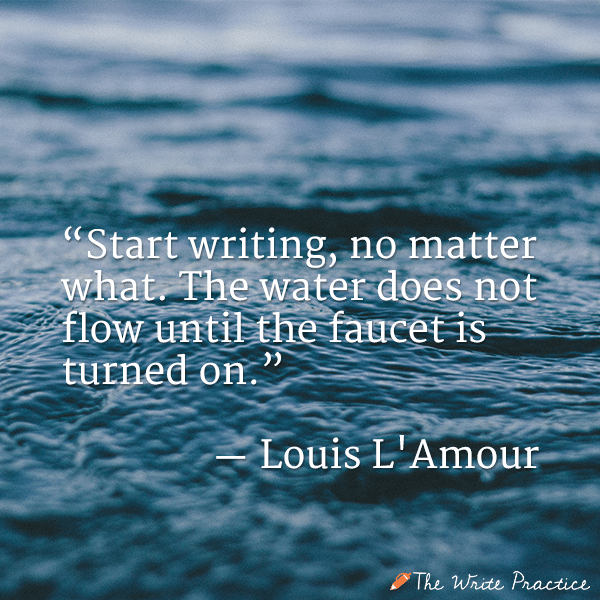 This quote is a great reminder from Louis L'Amour not to sit around waiting for inspiration. Go do it! Get those fingers typing and put some words on the page. When your muse sees you've gone on without her, she'll hurry to catch up as quickly as she can.
Whether winter is coming to a fast end or we have another six weeks of it, I hope you're feeling inspired to hit that blank page. Don't let those sub-freezing temperatures and early sunsets get you down! Just keep on writing, and those early spring flowers will be popping through the snow before you know it.
Want more writing quotes? Get a list of ALL our favorite writing quotes here.
Does winter wear on your writer's spirit? What are your favorite writers quotes? Let us know in the comments.
PRACTICE
Does winter ever get you down? Take one of these writers' quotes or another inspiration of your choice and write it out in bright colors, post it near your work space to encourage yourself when you feel inspiration is low, and then get writing!
Write something, whether it's your work in progress or something new, for fifteen minutes. When you're finished, post your practice in the comments section. And if you post, please be sure to leave comments on the practices of your fellow writers.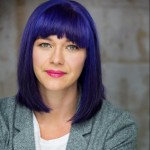 By day, Emily Wenstrom, is the editor of short story website wordhaus, author social media coach, and freelance content marketing specialist. By early-early morning, she is E. J. Wenstrom, a sci-fi and fantasy author whose first novel Mud will release in March 2016.