I love Halloween. The creepy movies, ghost stories, the crisp fall air, the pumpkins. And who doesn't love to get dressed up and hit the town for night? But there's nothing like a horrifying story to get in your head—and get you in the spirit. Here are four tips on how to write a scary story.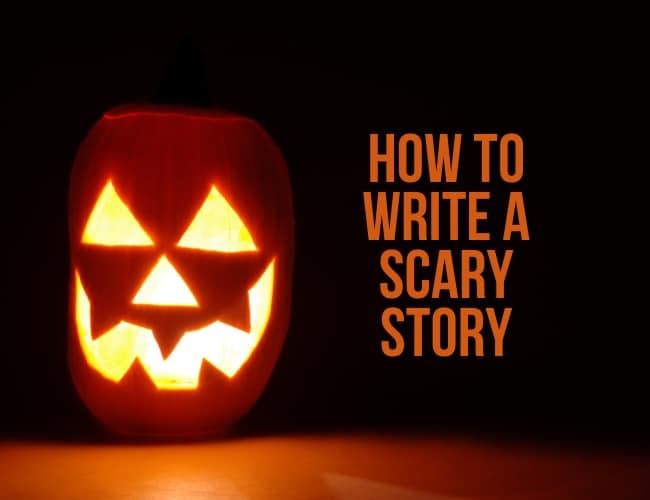 4 Tips on How to Write a Scary Story
What makes a good scary story? Is it details that evoke the fear factor? The element of surprise or suspense?
Maybe the supernatural elements like ghosts or vampires will set your spooky story apart. Whatever key elements you chose to include in your scary story, here are a few pointers on how to write a scary story to get you started.
(And to see our complete guide on writing a short story, click here.)
1. Explore what scares you.
Story ideas can come from anywhere, but for a scary story, start with one of your greatest fears—not to be confused with things generically considered scary. Whether it's something trivial like clowns or fear of heights or something traumatic like losing a child, the best stories start with something personal.
So what real world fears scare you? Explore it and take that absolute fear to its darkest place. Now, how do you get your readers there with you?
2. Identify your main character
A strong main character in a horror story draws readers into their experience and makes them feel the fear. This stands true whether you're telling the story from the perspective of the protagonist or a true villain.
Personally, my favorite horror characters are often the ones that can't be trusted.
As you choose or develop your main character, consider what makes them vulnerable to the fear you're exploring. How are they uniquely built to have to face that fear in the scariest scenes of your story?
3. Work the suspense
Hitchcock wasn't one of the greats for nothing. The soul of a good horror story isn't the terrifying killer, it's the fear of what the killer is going to do. A good horror story exposes just enough for the reader to know something isn't right, but not enough for readers to know why until the end.
Suspense stories set up conditions where the reader knows something is going to happen. Sometimes they do it with foreshadowing. Othertimes it might be through a creepy setting or some creepier element. Look for ways to draw out that tension.
4. Warning: Avoid the tropes
Like any genre, horror has its tropes. Every single one of them comes creeping out of the woodwork this time of year, too. But I think we've all seen enough dumb teen girls make bad choices that end with them murdered by a serial killer. Don't give in to the tropes!
When using horror motifs, like any story, find your own unique take.
Now go embrace the season! Start with these guidelines and see where your imagination takes you—soon you'll have a bone-chillingly haunting story on your hands.
What tips do you have on how to write a scary story? Share in the comments.
PRACTICE
What scares YOU? Pick up a pen and explore your fear for fifteen minutes, considering ways to turn it into inspiration for a story. Share your results in the Pro Practice Workshop and give feedback to three other writers.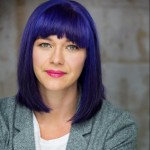 By day, Emily Wenstrom, is the editor of short story website wordhaus, author social media coach, and freelance content marketing specialist. By early-early morning, she is E. J. Wenstrom, a sci-fi and fantasy author whose first novel Mud will release in March 2016.