What is a mantra? Why use one? What are you even talking about?
Let me start at the beginning. Once you do something for a while you tend to morph into some level of expert. You may not feel it in your gut, but others view you that way. Here's my example: I've been writing for a couple years. I'm getting better and better…I hope. Out of the blue friends started referring wannabe writers to me. Cool.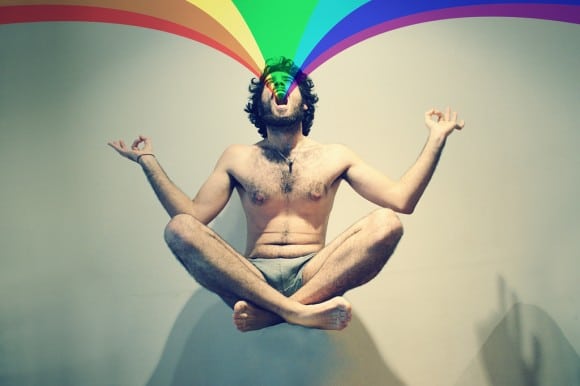 Image by Jiuck
So I talked to them in coffee shops and over the phone. What do you think the common thread was? None of them believed they could be a writer. Whether it was preconceived notions, naysayers in their past or just ignorance, each person harbored a feeling of unease at calling themselves a writer. I mean, aren't you supposed to go to some special school for that?
Fast forward a few months, and I got busier and busier. I finally got smart. Instead of retelling the same thing over and over, and tooting my own horn in the process, I wrote a short book. It's called "My Name is (state your name), and I am a Writer". The novel tells the story of Sherri, an overworked young woman who wants to be a writer, but doesn't know where to start. At the end of each chapter I included a practical exercise (not unlike what you find on The Write Practice) to go along with the tale.
Where Did It Come From?
I found out a long time ago that repeating something over and over again instills power. It sounds silly, but it works. When all my inner doubts and fears keep me from taking action, I write down a new mantra and say it again and again… out loud. I've said them to help me lose weight, become a better public speaker, become a writer, and more.
In fact, here's one definition of mantra:
A sacred verbal formula repeated in prayer, meditation, or incantation, such as a syllable containing mystical potentialities.
Another definition states that a mantra is capable of "creating transformation". Awesome.
Utilize The Secret Power
I struggled with the thought of calling myself a writer. Deep insecurities threatened to crush my dream. It wasn't until the day that I stated out loud, "I am a Writer," that everything changed. The transformation happened.
Doubt and fear are part of being human. If you're afraid of calling yourself a writer, don't be. As long as you have the ability to express yourself in written form…you can be a writer.
So tell me, what's holding you back?
PRACTICE
This one's really easy. In the Comments section below simply write the following statement: My Name is (state your name), and I am a Writer. And don't forget to insert your name in the middle!
Carlos is author of the Corps Justice novels. Get the box set of Books 1-3 for FREE HERE.