On the recommendation of a coworker, I started reading Ken Follett's Century Trilogy. The books are apparently known for Follett's meticulous historical research, but when I first opened Fall of Giants, I was wondering why no one had warned me about the seven-page list of characters.
Seven. Pages. Of character names.
Not only were there fictional characters on this list, but there were also historical figures who played  some role in the story. I almost put the book down before even getting started.
Fortunately, I didn't, and I'm now about 100 pages in, and still able to keep track of all the characters who have been introduced, even though the story has already covered three different families and geographic locations.
Follett isn't the first author to load on the characters; J. K. Rowling's made a habit of writing huge ensemble casts in her books, and Joseph Heller's Catch-22 dedicates a chapter to every named character, with only four repeats, not to mention all the characters who don't have names. War and Peace has a staggering 580 characters, if Wikipedia is to be believed.
So if you plan on writing the next Lord of the Rings trilogy, how do you write a cast of characters that won't overwhelm the reader?
How to Keep Your Characters Straight
Here are two points to keep in mind if you're tackling this venture.
1. Don't introduce everyone at once.
Have you ever been to a party where you only knew the host? If you are introduced to more than a couple people at a time, it's fair to say that you're not going to remember their names.
In real life, you at least have the benefit of being able to recognize faces. In literature, that luxury doesn't exist.
If you slowly introduce your key characters, and flesh them out in their own personal characterization bubble, they become more memorable, and once you start getting to know one or two of them at a time, it'll be easier to remember them further into the story when new characters are being introduced.
2. Make your reader care about your characters.
If you give your readers a reason to care about the people populating your story, they'll remember them.
Remember that caring about the character is not necessarily the same as liking the character. Villains aren't usually the most likable characters, but they are often the most memorable because they serve a very specific role in the story. Purpose makes a character more memorable, so make sure you give your characters purpose in their appearances.
What about you? How do you manage your list of characters?
PRACTICE
Write a scene introducing one of your main characters in the context of being surrounded by other important characters. After fifteen minutes, post your practice in the comments, and leave notes for your fellow writers.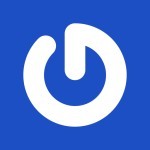 Liz Bureman has a more-than-healthy interest in proper grammatical structure, accurate spelling, and the underappreciated semicolon. When she's not diagramming sentences and reading blogs about how terribly written the Twilight series is, she edits for the Write Practice, causes trouble in Denver, and plays guitar very slowly and poorly. You can follow her on Twitter (@epbure), where she tweets more about music of the mid-90s than writing.