In the spring of 1925, a Dartmouth College senior named Theodor Geisel was caught drinking, a serious offense during prohibition. As punishment, he was forced out of his role as editor-in-chief of Dartmouth's humor magazine, Jack-O-Lantern. That didn't stop Geisel from writing, though. He submitted humor stories under a variety of pen names: L. Pasteur, L. Burbank, and, the one he would one day become famous for, Seuss.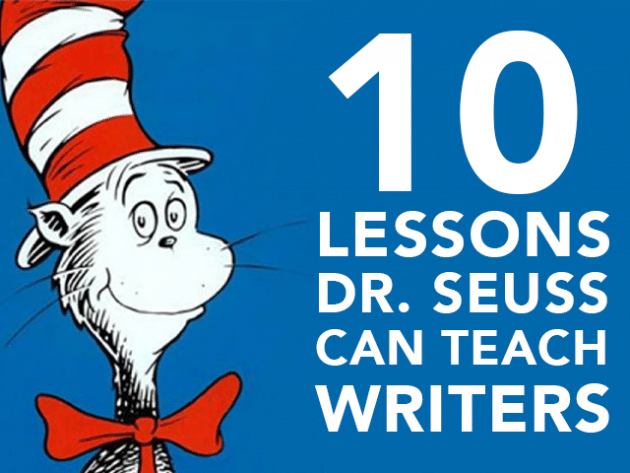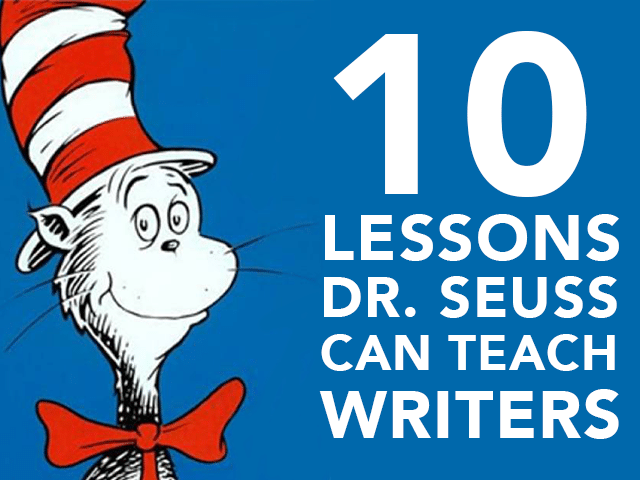 It wasn't until two years later that he bequeathed his pen name with an advanced degree, becoming Dr. Seuss. (He wasn't actually a doctor. He nearly finished a PhD in English Literature at Oxford, but the woman who would become his wife encouraged him to drop out to pursue illustration.)
How Many Books Did Dr. Seuss Write?
Answer: twenty-nine.
Dr. Seuss's first book was called And to Think that I Saw It On Mulberry Street, published in 1937.
Mulberry Street was initially rejected by over twenty publishers (how many have you been rejected by?). Geisel said he was on his way home to burn the manuscript when he ran into a former classmate who was able to connect him with publishers at Vanguard Press.
After it was published, even many years later Dr. Seuss was able to remember the one-sentence review he received from The New Yorker, "They say it's for children, but better get a copy for yourself and marvel at the good Dr. Seuss' impossible pictures and the moral tale of the little boy who exaggerated not wisely but too well!"
Dr. Seuss's Writing Style is More Than Just Rhyme
What, then, can writers learn from Dr. Seuss? All writers, not just children's book writers?
First, let's get the obvious out of the way: Yes, Dr. Seuss's books rhyme.
However, if you think that all you have to do to write like Dr. Seuss is to write about cats in ABCB rhyme, you won't have much success. Indeed, if all you take from Dr. Seuss' writing style was his use of rhyme you would be missing so much of what made his writing unique.
10 Writing Lessons from Dr. Seuss
A few weeks ago, I asked you which writers, living or dead, you'd like to learn from. Dr. Seuss was one of the most common suggestions, and I couldn't wait to explore his life for lessons we could learn about the writing craft.
Dr. Seuss is one of most successful children's book authors of all time (J.K. Rowling is considered the first). What can we learn about the craft of writing from Dr. Seuss?
1. Books Should Be Fun
In 1954, a director at the publisher Houghton Mifflin read a report in Life magazine that said children weren't learning to read because books were boring.
Boring?! Yes, I know it's shocking, but that's what the report said.
The editor gave a list of 348 words every six-year-old should know to Geisel and asked him to write a book "children can't put down."
It took him nine months, but in 1957 Houghton Mifflin published The Cat in the Hat. It was intended to help children learn to read, but the book did much more than that, and is now one of the best-selling children's books of all time.
Why? Because books should be fun! (Share that on Twitter?) And if nothing else, Dr. Seuss knew how to write a fun book.
Do you write what you feel your audience should read or what they want to read?
2. Never Condescend to Your Audience
Beatrix Potter, the author of The Tale of Peter Rabbit, reviewed Dr. Seuss' first book, saying:
Too many story books for children are condescending, self-conscious inventions—and then some trivial oversight, some small incorrect detail gives the whole show away. Dr. Seuss does it thoroughly!
You must give in to your writing completely. If you are not completely convinced of the world you are creating on the page, your audience certainly won't be either. (Share that on Twitter?)
3. Give Your Writing Rhythm
"Children can read the lines; they can sing the lines; they can SHOUT! the lines; they can dance to the lines," says Thomas Fensch about Mulberry Street.
It's true! And it works for "adult" children, too. I can't help but tap my foot and bounce my knee when I read Dr. Seuss to my two-year-old son.
How can you add rhythm to your writing?
4. Multiply the Chaos
Dr. Seuss' books often begin in some place of everyday normalcy: at home or in bed or counting fish. Then, he begins to multiply the action until there's complete chaos. Fish are flying everywhere. A human-sized cat is riding a bike up the wall while balancing a fishbowl on a broom. A marching band parades around the bed.
Of course, this is perfect for children. As a father of a two-year-old, I know that chaos seems to erupt out of seemingly quiet, simple situations.
But this technique can work in any kind of story. One critic of Dr. Seuss called it "escalating sequences" and "escalating action."
You can do this too! Escalate the action in your stories until it seems like chaos is pouring out of each page. (Share this on Twitter?)
5. Then, Resolve
At the end of Dr. Seuss' first book, after the little boy sees a parade with an elephant and two giraffes pulling a cart holding a brass band while an airplane drops confetti and a magician pulls rabbits out of a hat, the little boy's father asks him what he saw.
"Nothing… but a plain horse and wagon on Mulberry Street."
In Dr. Seuss, we go from normal to chaos back to normal, from reality to imagination and back to reality.
The action escalates, multiplies, then resolves. And so should your stories.
6. Be a Perfectionist
It took Dr. Seuss nine months to finish The Cat in the Hat, a book that only contains 236 unique words. He would often spend as much as a year finishing just one book. And these were not long books!
Each sentence, each word is important. Don't rush. Keep molding your writing until it's just right. (Share that on Twitter?)
7. Cut Your Book Down to Its Essence
Longer is not better. Cut your book down to its essence. #SeussLessons (Share that on Twitter?)
As he worked on a book, Dr. Seuss would sometimes discard ninety-five percent of it before he was finished.
"It was not uncommon for him to throw out 95% of his material until he settled on a theme for his book."
8. Get Influence from Folklore
After publishing Mulberry Street, a colleague told Geisel the book reminded him of a poem, "Der Erlkönig," based on a German folktale.
Geisel proceeded to quote a portion of the poem to him in German, telling him he learned the poem as a child.
We're all influenced by the stories we're raised on, but we also have the power to choose our influences. Which stories will influence your writing?
9. Travel Widely
Geisel and his wife traveled widely, believing that travel made him more creative. In fact, by the age of thirty-two, he had already visited thirty countries.
If you want to be more creative, travel! #SeussLessons (Share that on Twitter?)
10. Work Hard, Be Patient, and Be Ready for Luck to Strike
It took more than twenty tries for Dr. Seuss to publish his first book. As we said before, he was just about to give up, walk home, and burn his manuscript when by chance he met the man who could help get his first book published.
Luck will not write your book or make you a great writer, only hard work can do that. But if you've done the work, be patient: luck is about to strike.
What lesson have you learned about writing from Dr. Seuss? Let us know in the comments section.
PRACTICE: Dr. Seuss Writing Prompts
In honor of Dr. Seuss, spend fifteen minutes using the prompts below to write:
Write a story using only the 236 words from The Cat in the Hat found here.
Write a story that begins and ends at home but somehow involves a brass band and the police.
Write a story in which the main character is an animal who walks and talks like a person.
Write a story in which a young boy or girl does not want to do something. What lengths will he or she go to not do it?
Share your story in the comments section. And if you share, please be sure to comment on a few pieces by other writers.
Happy writing!
Joe Bunting is an author and the leader of The Write Practice community. He is also the author of the new book Crowdsourcing Paris, a real life adventure story set in France. It was a #1 New Release on Amazon. Follow him on Instagram (@jhbunting).
Want best-seller coaching? Book Joe here.