Writing an essay may not be easy. It may not come to you naturally. After all, writing is a skill, and skills take practice, whether it's playing a sport, performing an instrument, or playing video games.
But writing an essay can be fun, if you have the right attitude.
With that in mind, here's an infographic with ten tips to write an essay without hating every moment of the process.
Click the image below to see a larger view: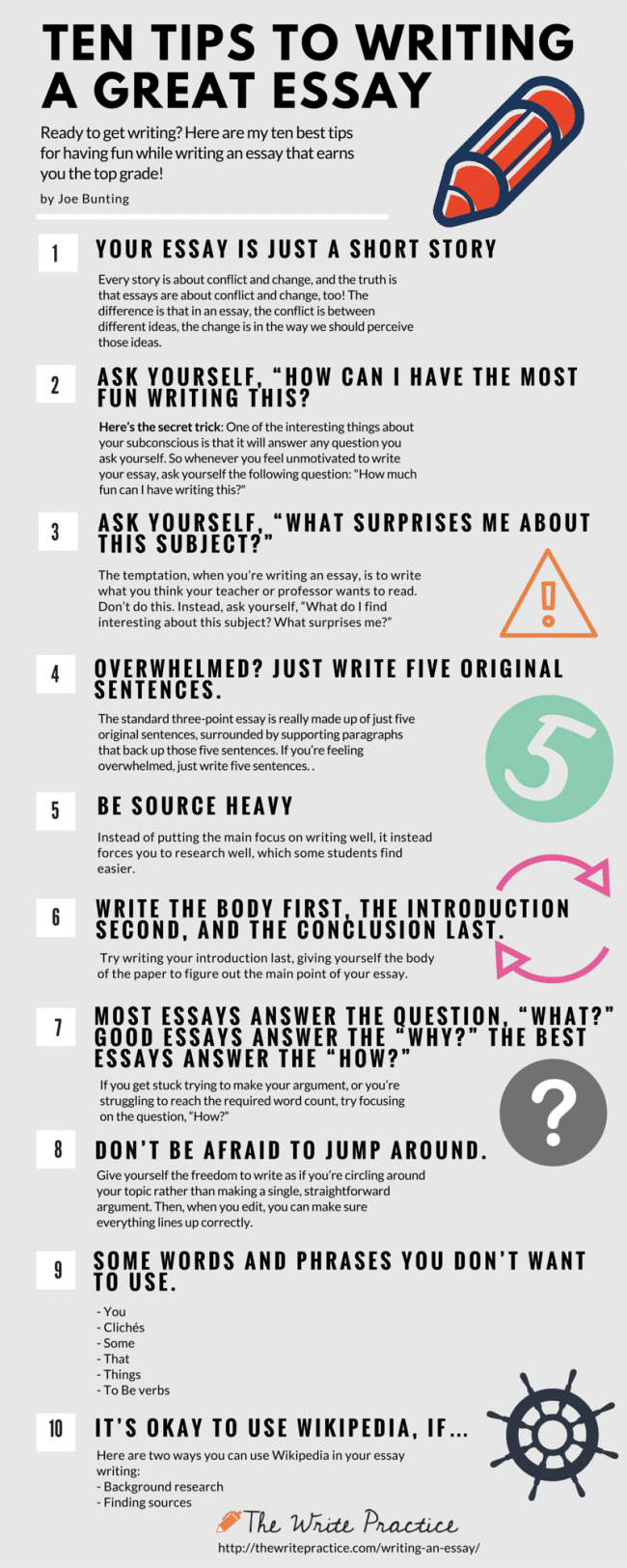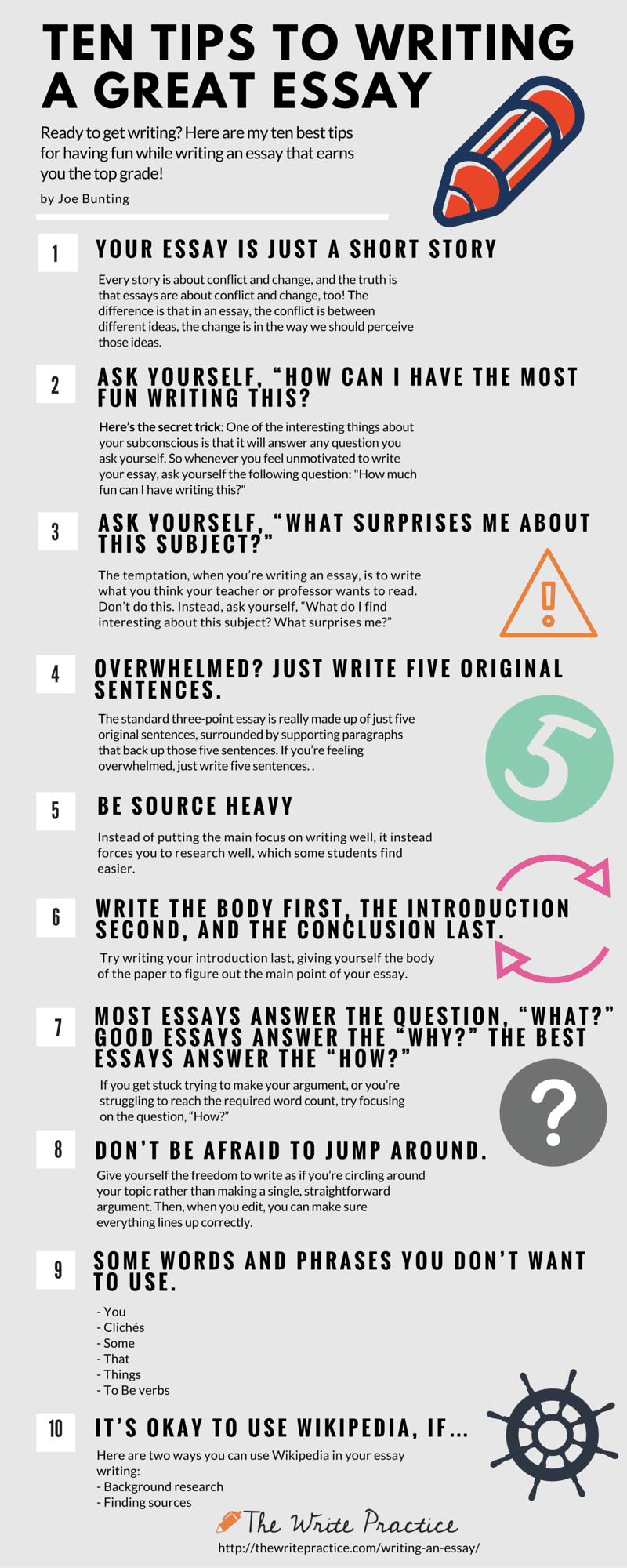 Click here to view an enlarged version of this infographic.
Conclusion
To make it through high school and college, you're going to have to write essays, but that doesn't mean you can't enjoy the time you write them.
The secret is to stop trying to write a good essay. Instead, write an interesting essay, write an essay you think is fascinating.
In other words, start by writing what you think is interesting about the topic you're assigned. Then, when you're finished, go back and edit with your teacher or professor in mind.
How about you? Do you like writing essays? Do you hate writing essays? Let me know in the comments section.
PRACTICE
Use tip #3 and ask yourself, "What surprises me about this topic?"
Then, spend fifteen minutes writing an answer to that topic (here's a handy tool to help you keep track of your time). Just write whatever comes to mind. Write for you, not for your teacher or professor.
When your time is up, share your answer in the comments section as a way to get feedback encourage others to have fun writing essays, too.
Happy writing!
Joe Bunting is an author and the leader of The Write Practice community. He is also the author of the new book Crowdsourcing Paris, a real life adventure story set in France. It was a #1 New Release on Amazon. Follow him on Instagram (@jhbunting).
Want best-seller coaching? Book Joe here.