NaNoWriMo is upon us again! I'm sure some of you are jumping out of your desk chair with excitement, but others are still nervous. It is intimidating, after all. Fifty-thousand words in one month? Insanity.
Luckily, it's not as hard as it looks to reach your NaNoWriMo goal. And with these five tips, it'll look even easier.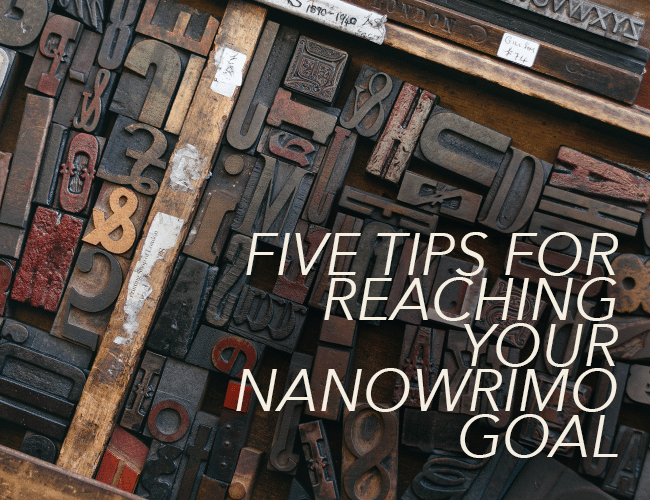 1.    Edit after you've reached your goal
I know plenty of writers who have a hard time waiting until their first draft is complete to start editing.
Whether you can't move on until you have the perfect line or until you've fixed that plot hole, try to restrain yourself and wait. Your flow will be better because of it.
But don't worry, you don't have to wait until you're completely done with your novel. If editing is something that helps keep your creative spark alive, leave yourself notes along the way.
You can highlight that one cliché word choice you need to fix, type a note in red, or use a keyword (mine's "giraffe"). Once you've hit that 1,667-word mark, find your notes and edit to your heart's desire.
For more on this, read our article, An Editor Says You Shouldn't Edit During NaNoWriMo.
2.    Skip around
Who says you have to write linearly?
When I'm writing my novels, sometimes inspiration hits, and I have to write a certain scene right away. That's perfectly okay and it still counts toward your word goal!
If you're feeling stuck in the present time, skip to a future chapter and write that instead. It's a great way to keep your motivation alive.
3.    Type nonsense
Here's a little secret I learned after my first few years of NaNo-ing: you rarely keep the majority of what you write. Of those 50,000 words, maybe 20,000 I actually save in the final draft.
That's not discouragement, though. Recognizing that fact can be incredibly freeing. It allows you to type nonsense and clichés and bad plot twists without guilt or fear.
All you really need is a stepping-stone for your next draft, so don't be afraid to do anything you can to hit your goal.
Once you've done that, then you can start cleaning things up.
4.    Reward yourself
Some days writing 1,667 words is easier than others. And on those hard days, it can be so hard to get your fingers and your brain to cooperate.
To give yourself the extra motivation you need, offer yourself mini rewards throughout the day. For every five-hundred words you write, get a piece of chocolate or spend ten minutes on the internet.
Then once you've hit your goal for the day, watch an episode of something on Netflix or read a chapter of the book you're in the middle of.
You'll feel even better about the rewards knowing you worked hard to earn them.
5.    Don't be so hard on yourself
Don't stress about winning. If you've had fun while writing during NaNoWriMo, you've already won. This is a huge challenge you're taking on, and just by committing to it, you've taken a big step.
The hardest part of any daunting task is starting. And now that you've done that, the rest will be cake. What have you got to lose?
Write a Book in a Month With Us
We're gearing up for NaNoWriMo just like you, and right now there's a free three-part series on how to write a book (in a month).
You can sign up for the free series here »
You'll get the first lesson as soon as you sign up. Good luck!
Are you participating in NaNoWriMo this year? What's your novel about? Leave a comment!
PRACTICE
Other than the obvious (writing 50,000 words by November 30th), what are your goals for yourself this NaNoWriMo?
Maybe you're hoping to work on your dialogue or be better about plot holes. Whatever it is, make a list of three or more goals.
Then, if you'd like, share your list in the comments. Be sure to give your fellow writers a little love and encouragement. Have fun!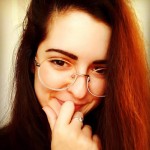 The Magic Violinist is a young author who writes mostly fantasy stories. She loves to play with her dog and spend time with her family. Oh, and she's homeschooled. You can visit her blog at themagicviolinist.blogspot.com. You can also follow The Magic Violinist on Twitter (@Magic_Violinist).