A lot of writers and writing blogs on the internet are revving up their engines for NaNoWriMo, which starts on Saturday. I'm not one of those masses, mostly because my love is the editing process moreso than the actual story creation and writing process. As much as I champion the benefits of an editorial eye, I believe that the editorial process should be scrapped during NaNoWriMo in favor of making December NaNoEdMo (even though NaNoEdMo is actually in March).
While editing is a critical component of the writing process, you may be better served forgetting about the editing process if you're participating in NaNoWriMo. Here's a few reasons why.
Editing Takes Time
The spirit of NaNoWriMo in my mind is to crank out as much text as you can in thirty days. The editing process can take precious time out of those days, especially if you're being thorough with your edits.
If you're on a four-day creative bender, stopping to edit will slow your momentum and may leave you struggling to pick up where you left off. If the words are flowing, do everything in your power to encourage them.
You can always fix typos come December 1.
Editing is an Interruption
While editing does force you to revisit your earlier pages, if your goal is to get a 50,000 word manuscript done in thirty days, editing is a time-suck that will halt your creative process.
If you have some spare time after getting your word count done, or if you're done with the actual word composition for the day, spend some time mapping out the next series of scenes in your story so you have a source of inspiration for the next day.
If you think of something that would be a great addition to a scene you've already written, make a note of it, and go back to it once the meat of your text is finished.
It's easier to write when you're moving forward as opposed to revisiting what you've already done.
Your First Draft is Supposed to be Bad
We do a lot of talking on the Write Practice on how to improve your writing or how to add depth to your characters or plot.
In making these suggestions and supplying these tips, we're implying that which we don't really ever say outright: the first draft of your work is probably not good.
Unless you are a modern prodigy, your first draft will not be good. The dialogue may be stilted, and you may be telling your reader what you should be showing them instead, but that's what a first draft is for.
It's hard enough to get words on the page without worrying about typos and misplaced commas. Forget the grammarian critic in your head and just get words and ideas and plot lines on paper.
Write in November, Edit in December
If you finish your 50,000 words before the end of the month, then go back and rewrite and edit and correct yourself.
It's called National Novel Writing Month for a reason: the idea is to get your words down and your creative juices flowing.
But as a PSA, please make sure you do your due diligence and thoroughly edit your completed manuscript before you decide to submit it for publication. Just wait to start the editing process until December 1.
How about you? When you write, do you edit as you go or wait until later to edit? Share in the comments.
PRACTICE
If you're participating in NaNoWriMo (or even if you're not), write for fifteen minutes about anything.
Seriously. Anything.
The catch is that you can't correct yourself or edit your prose in those fifteen minutes. Treat that time as a warm-up for November.
When you're done, if you're feeling brave, post your practice in the comments, and leave some notes of encouragement for your fellow writers.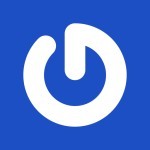 Liz Bureman has a more-than-healthy interest in proper grammatical structure, accurate spelling, and the underappreciated semicolon. When she's not diagramming sentences and reading blogs about how terribly written the Twilight series is, she edits for the Write Practice, causes trouble in Denver, and plays guitar very slowly and poorly. You can follow her on Twitter (@epbure), where she tweets more about music of the mid-90s than writing.