Many writers struggle with time management, but I've taken this dilemma to a whole, new level. In this post I want to talk about how I've learned to accomplish twice the writing in half the time.
Some writers have a set schedule. They work the same time every day.
Lucky them.
Others, do not. They must sneak in tiny chunks of time with their pages — five minutes here, another 15 minutes there.
Nothing wrong with that, either. Just try to be consistent.
Here's an interesting fact I've recently discovered about myself. In talking to others, they've admitted they do this, too.
Twice the Writing in Half the Time?
With writing deadlines, you tend to accomplish the same amount of work, no matter how much extra time you have.
This is true for contest cutoff dates, turning in a copy-writing project, reading a new chapter to your critique partners each week.
If I have four hours to complete a blog post, I'll use it and finish. If I have ninety minutes to crank out the same blog post, I'll use it and finish.
Writing quickly doesn't destroy quality either. My critique group says my fast-draft posts are stronger because they're more conversational. I'm not over-thinking it.
(By the way, shorter blog posts can be better, too. Here's a guide on the ideal length of blog posts.)
Less Time Can Make You More Productive
For the past year, I've set aside all my fiction after losing my literary agent in the Fall 2013 (she quit the biz before we tried to sell my novel). It broke my heart, so I turned to blogging (I couldn't give up words altogether, they're in my DNA). This was the right decision for me because the simple act of helping other writers—connecting with them and becoming part of community of like minded spirits—led me back to my fiction.
Since my writing time is divided between my novel and blogging these days, I have fewer hours to devote solely to one or the other. Oddly enough, I'm actually accomplishing more.
Why?
I don't have time to procrastinate. I'm not going to drop the ball for Joe here at The Write Practice, but also don't want to lose my momentum towards publishing my book.
Even if you aren't juggling both fiction and nonfiction, many writers struggle between balancing their writing time, social media and other personal responsibilities.
How to Maximize Your Writing Time
* Divide and conquer – Depending on how much writing time you have each day, split it appropriately: write when you're most productive,  save social media, platform building and chores, for later. If I have two hours to write, I spend an hour on my novel and an hour on my posts.
* A change in attitude – It's hard switching between fiction to nonfiction (or from folding laundry to plotting novels), but you can find your stride after about 5 – 10 minutes.
* Don't let fear stop you – Rather than bemoaning how you can't go deeper into your writing, celebrate what you are doing. You don't have to write full-time to be a published author. That's just Fear trying to trick you..
* Take charge – Since you never know what your writing sessions will be like, focus on what you can control: make an effort to get more sleep, eat less crap and move your body through exercise everyday.
Do What Works Best for You
When I shared my new routine with a non-author friend, she said, "Well, you're actually not writing more in half the time. You'd be more successful if you just focused on one or the other for awhile."
Clearly, she doesn't understand the brilliance creativity of a writer. For now, it energizes me to take small steps every day for both my fiction and nonfiction.
No matter if you're juggling multiple writing projects, or just life in general, stick with it until you find the right balance for you.
How do you maximize your writing time?
PRACTICE
Write for fifteen minutes about any kind of haggard artist (writer, painter, dancer) struggling to integrate their passion into their everyday life.
When your time is up, share your practice in the comments section. And if you post, please be sure to leave feedback for your fellow writers.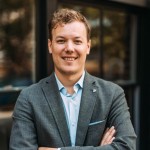 This article is by a guest blogger. Would you like to write for The Write Practice? Check out our guest post guidelines.