Today's guest post is by Avery White. Avery writes short stories and spoken word, and is currently working on his first novel for middle grade readers. He runs
thirdpersoncreative.com
, a site dedicated to weaponizing stories against injustice, prejudice, and passivity in the world around us.
"Respect the poet!" the crowd shouts at a couple at the bar oblivious to what's going on.
Silence.
Slowly, alliterative spoken word sends chills across my neck, down my arm, and into my chest.
I'm feeling words as my eyes stare rapt at the stage.
Literary devices fly with syllables punctuated by inflection. Poetry one line, prose the next. The performer pauses. It's 2008, and I'm hooked.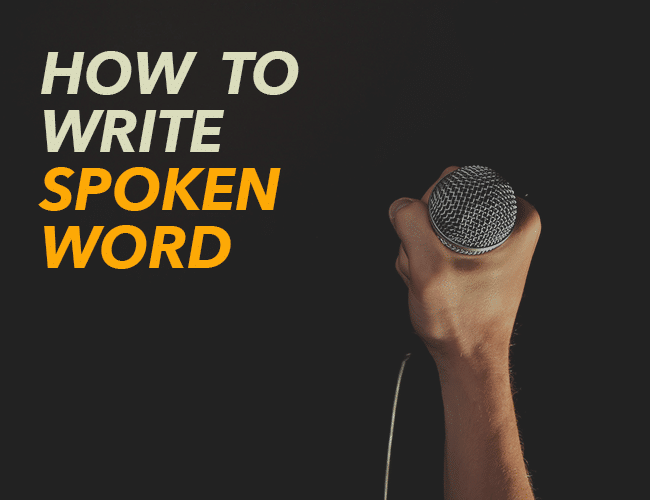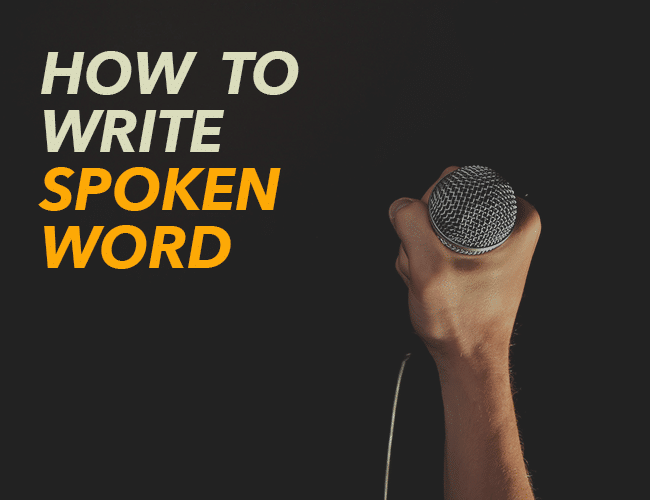 I was first introduced to spoken word while taking a creative writing class in college. I then got involved with a local spoken word community in Bryan, Texas called Mic Check, where the scene above happens weekly.
And today, I'm showing you how to craft your own powerful spoken word piece.
How to Speak Spit Spoken Word
What!?
You mean you weren't born with an innate ability to write poetry, combine it with performing arts techniques, and rhythmically deliver a piece with clever intonation?
Performance poets weren't either. Even if their names are Sarah Kay or Madi Mae.
Do you have feelings?
Do you wish you could let them go out, terrorize the neighborhood for a bit, and then come home to you without doing any damage (the kind that costs you money)?
Got a pen?
Let's do this. Here are four steps to writing spoken word:
1. Tell a Story
If you've never written spoken word before, you might feel overwhelmed, unsure where to start. But this type of writing isn't as foreign as you might think. It can follow the same pattern as a conventional story: exposition, rising action, climax, falling action, and resolution.
First, pick a theme you're passionate about. Putting something down on paper knowing that you're going to read it out loud later is terrifying, but having passion from the start will help carry you through. And if you're a writer, you need practice putting fear down anyways!
While there are as many ways to begin writing as there are poets, a way that I have found particularly effective is to start with a "gateway line," a single line that captures your theme. For example:
"Do not keep the silence golden."
"Looking past Earth."
"Life is not ajar."
To demonstrate this, I'll write a (short) piece around the following line:
"Practice is failing on purpose."
Now that I have my gateway line, I'm ready to revisit my dramatic structure: what can I surround my line with? At this point I might make a list of a few plot options:
A little boy learning to ride a bike
A guy practicing how he's going to start a conversation with the girl of his dreams
A girl exploring the definition of true beauty
I fully intend to reveal something about practice that applies to craft development, but I'm going to do it by juxtaposing it with something wildly different. This will show the audience something about practicing their craft, as well as the subject of the plot.
Spoken word lets you do that. How cool is that!?
2. Flesh It Out
Now that you've chosen your plot, it's time to flesh it out into a story illustrating your theme. This is where you, as the writer, get to shine! How compact can you make it?
At this point you might be thinking that this is remarkably similar to writing anything else. You're exactly right — it is. That's why I'm writing this out, to show you that you can do it!
I've decided to write a piece about an eight-year-old boy who decides to try to ride his bike sans training wheels. Now, I ask questions to flesh that concept out:
What does he look like? Where is this? How long as he been trying to do this? Why is this important?
Most importantly, why should my audience care about him?
First draft:
Age eight with skinned knees bleeding from the last attempt he pushes two blue wheels uphill.

This time.

Salt touches his tongue as he tilts his face towards the summit. This was his Everest.

He was done training. The two wheels sat lifeless in the garage watching him from a distance.

He believed that with enough speed he could roll forever. The extra weight only slowed him down.

He fought to push the past crashes from his mind as he trudged up Mount Failure.

This was his practice.
3. Read It Out Loud
Once you have something down, read it out loud to evaluate how it sounds. Do you like what you hear?
Spoken word fills the gap between predictable patterns found in traditional forms of poetry and the art of prose. Every literary device, every poetic device, and anything clever you can think of to do while you're on stage is all fair game. For now, let's revisit the first draft, tighten the diction, and spice things up with a bit of poetry.
Second draft:
Age eight, and skinned knees pleading he pushes two blue wheels uphill.

This time.

Salt touches tongue as dirt-faced determination drives him to the summit. His Everest.

Two training wheels cry abandoned. Concrete floors and walls lined with tools can get so lonely.

He believed that with enough speed he could roll forever.

Long enough to run the errands that his mother couldn't.

He fought to push past crashes and knee slashes from his mind as he scaled Mount Failure.

This was his practice.
4. Perform
Now that you like what you're hearing, start asking performance related questions. This could include questions related to theatre, music, or even dance.
Do you want a part of it to read faster to give it more of a hip-hop sound? Or slower to make it more dramatic? Either way, it's up to you to figure out how you're going to read it.
And there you have it — four steps to writing your first spoken word.
Do you write spoken word poetry? What do you find most challenging about it? Let me know in the comments.
PRACTICE
Take fifteen minutes to create a gateway line and draft your own short spoken word. Your gateway line doesn't necessarily have to appear verbatim in the piece.
Post your gateway line and your spoken word in the comments! And if you share, remember to leave feedback for your fellow writers.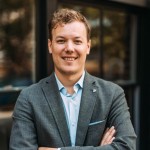 This article is by a guest blogger. Would you like to write for The Write Practice? Check out our guest post guidelines.