This guest post is by regular contributor candidate Emily Wenstrom. Emily is the founder of
Wordhaus
, an online literary journal that delivers new stories every week. You can follow her on her blog,
Creative Juicer
, or on
Twitter
(@EmilyWenstrom).
Participating in a writer's group can help you improve your skills and give you support when you need it.
But it can be hard to get a group to stick it out for the long haul. People run out of work to submit, or something in the group dynamics doesn't mesh, or one by one your members just start slipping away like you're in an Agatha Christie novel.
However, it doesn't have to be that way. You can boost your group's odds of sticking it out with some simple steps that will help you establish a constructive group dynamic from the start. Here's my top five to get you started.
1.      Keep it small.
My group is only four people, and it's just right for us. By keeping your group small, it's easier to maintain a safe environment where everyone feels safe sharing work and discuss challenges.
2.      Choose writers at a similar skill level.
I met the other members of my group in a writer's class for beginners—it was a great way to connect with other serious-minded writers at a similar level.
Though we've all only been writing for a few years, we each have different strengths, perspectives and even write in different genres. We help each other become more well rounded while supporting each other through common struggles for developing writers at this stage. We all gain from this group, but more experienced writers probably wouldn't benefit as much as we do.
3.      Keep it flexible.
I think the smartest thing my group has done is stay flexible about how we operate. We try to meet about once a month, but change when and where depending on what works best for everyone. We try to rotate between members for critique time, but switch as necessary if someone has a crazy month.
And you don't have to submit work to take advantage of your committed time slot, either—you can also choose to bring a writing-related topic for discussion.
4.      Don't get too ambitious.
We choose to meet a once-a-month commitment to avoid making the group too much of a burden on anyone—the same goes for our two-critiques-per-session rule. Additionally, we limit each submission to fifteen double-spaced pages.
What your group chooses to do may be different, but let your decisions be guided by the same principle: protecting yourselves from becoming overburdened by the commitment.
Remember, you can always adjust later if it's not right.
5.      Set clear guidelines for feedback.
Our group originally formed within a writing class, so we already had a set of critique guidelines to draw from. These guidelines have been an essential foundation for us.
From the beginning, we understood that, when giving feedback, we first give an overview statement of what we understand of the plot and characters in the scene, then move on to the items we liked, and then the areas we thought could be strengthened more.
Critique can be rough on even the toughest writers … respect the courage your group is showing by laying down clear expectations that keep critique friendly and supportive.
Writers, like other artists, get a bad rap for being flighty and inconsistent. But you can get a group of writers to commit to a group long-term if you tailor it to meet the group's needs.
Are you part of a writer's group? What tips do you have to create a group that lasts?
PRACTICE
Grab your pen! For fifteen minutes, write about what you would look for in a writer's group.
What rules would you set for yours? If you've been in one, what made it a success?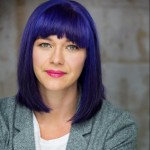 By day, Emily Wenstrom, is the editor of short story website wordhaus, author social media coach, and freelance content marketing specialist. By early-early morning, she is E. J. Wenstrom, a sci-fi and fantasy author whose first novel Mud will release in March 2016.