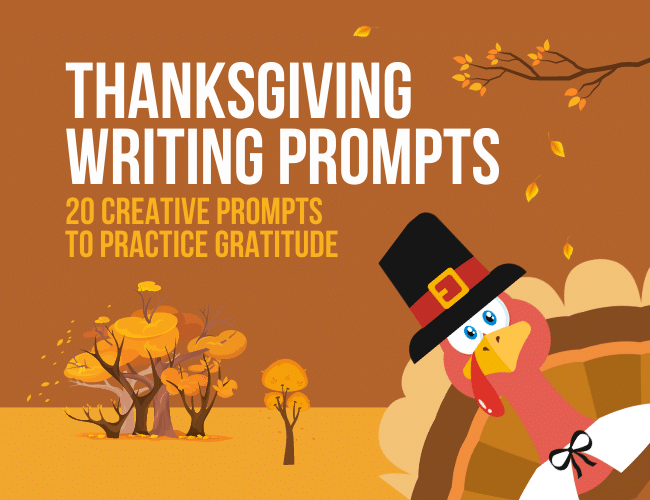 It's Thanksgiving week! During this holiday, are you hoping to find some extra practice time for writing? Or maybe you're looking for some great Thanksgiving writing prompts that can help you express your gratitude? 
Thanksgiving is a wonderful time of the year for you to take a breath and slow down. You have a lot to do, I'm sure! However, sometimes taking a few minutes—even just fifteen minutes—in your day to show your gratitude can rejuvenate your holiday spirit. 
In this article, you can have some quick and quiet writing time to reflect on what you're thankful for—by using one fo these twenty-five Thanksgiving writing prompts and exercises.