In my last post I talked about the writer's retreat I attended recently taught by Wild author Cheryl Strayed.  I learned so much about writing stories from hearing her speak, including how to lean into subjectivity, and I plan to share as much with you as possible.
Today's Lesson from Cheryl Strayed: How to use everyday objects to imbue your stories with meaning.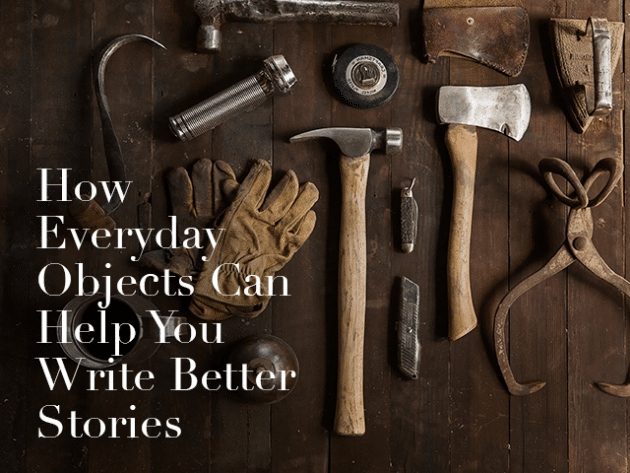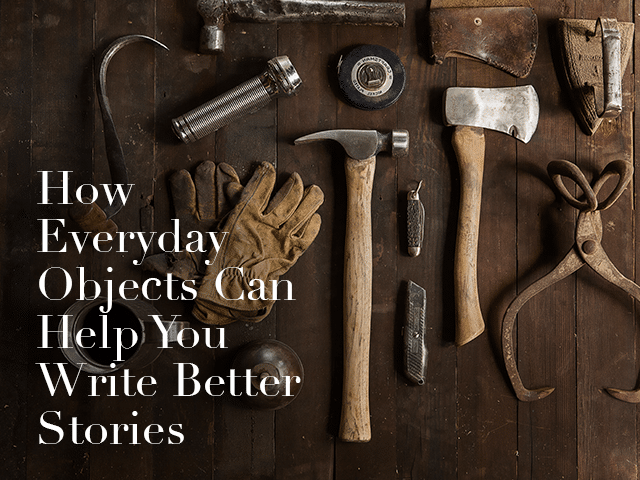 Imbuing Everday Objects with Meaning
Objects, Cheryl said, can serve as powerful literary tools.  Anything can become sacred if you imbue it with meaning.
For example, at the retreat Cheryl read a passage from a book (I can't remember the name unfortunately) where the narrator describes his nostalgia toward a peach tree at his grandmother's house.
But really what he was doing was telling the reader how he felt about his grandmother without saying it outright.
Everyday Objects Allow You to Create Symbols
Objects or talisman can allow you to tell the reader something that you don't want to just come out and say.  It's a way to sort of subconsciously tell your reader how you feel about something.
But it doesn't always have to be that deep—sometimes you may highlight a specific object to do something as simple as symbolize the passage of time.  For example, in Wild, her toe nails (which she kept losing on the trail) did this work.
The key is to treat important objects with the same care that you treat your characters.  In other words, bring the same level of consciousness to it. Why are you using the details you are using to describe it?  What is the object's narrative arc?
The Meaning of Cheryl Strayed's Backpack in Wild
In case you don't know, Wild is about a hike Cheryl takes while reeling from her mother's death and her divorce from her husband.
At the retreat, Cheryl talked about a scene in the book where, after packing a backpack that's literally bigger than she is, she can't pick it up.  She can't lift it.  But she has to lift it because she needs everything in it.
It was a funny scene, Cheryl said, but also an important one because it symbolized what her hike was about: figuring out how to bear what she could not bear. The backpack symbolized all of the emotional baggage she was carrying. She couldn't carry the weight of her mother's death, and yet she had to.
How Will YOU Use Everyday Objects in Your Writing
During the retreat, I internalized the amazing fact that Cheryl wrote a literary story about her own life.  She used literary devices such as symbolism, but the symbols actually existed.  There is something powerful about that.   The idea of viewing your own life through a literary lens.  It made me want to write a personal essay or something just to see what I could discover.
I was also inspired by this lesson to work on my fiction.  There are definitely objects in my novel that reflect the current state of my characters.  The retreat moved me to go back to those scenes and use them to further explain some of the emotions I want to convey to the reader.
What everyday objects in your life have meaning? Think about it and let us know in the comments section.
PRACTICE
Cheryl gave us three prompts related to this topic and I encourage you to take fifteen minutes to write about any of them:
Write the story about an object or talisman on your body.
Write about an object that was once ordinary but accrued meaning over time.
Write about an object that used to mean something but doesn't anymore.
When your time is up, post your practice in the comments section.
Happy writing!