I was a junior in High School when I was first introduced to satire. I had been fluent in sarcasm for some time, but it was in my AP English class that I first became very, very confused.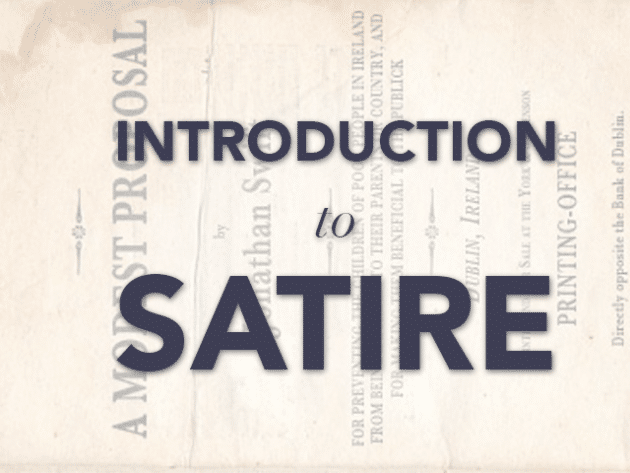 We were instructed to come into the class, sit at our desks, and read the paper on our desks without speaking to one another. This wasn't abnormal, as our teacher often conducted weird class experiments. There on our desks was a thick packet with the cover page facing up, "A Modest Proposal" by Jonathan Swift.
A Modest Proposal: The Perfect Example of Satire
For those of you who have not read this piece, you must. (I found a free version online here.)
While the class read through it, heads turned and concerned eyes met from students around the room. I remember rolling my eyes at a friend muttering how crazy our teacher was. (I had no idea why we were reading this or what it meant.)
Swift's, "A Modest Proposal" outlines the solution for the famine in Ireland in the early 1700's. The solution proposed by Swift is that poor families should sell their newborn babies to rich families to eat. He explains how logical it would be for poor families to make money, have less children to feed, and for rich families to have a high quality protein source. Swift is as kind as to include different ways and suggested recipes for cooking these babies.
When we finished reading our teacher asked us what we thought of the piece. Students began commenting, "What is this?", "Is this real?", and then "Hey, doesn't sound like such a bad idea."
Before we got too far into our heated debate, our teacher introduced that this was satire. We still smiled blankly, but he finally began to explain the concept.
The Definition of Satire
Here is the definition of satire according to Google:
The use of humor, irony, exaggeration, or ridicule to expose and criticize people's stupidity or vices, particularly in the context of contemporary politics and other topical issues.
In this case, Swift used satire as a way to express the issue of poverty in Ireland and to mock the rich's view towards the poor during the famine.
To be clear, Swift is not saying that eating children is a reasonable solution to the problem, rather he is demonstrating the heartless and cruel attitude of the rich, while pointing out the issues he sees with the Irish government.
Want to Write Satire?
Me too. Looks fun, and you get to make ridiculous arguments. Here are two techniques and tips to write great satire.
1. Use a Serious Tone
In "A Modest Proposal" Swift uses an intense, serious tone throughout the entire piece. One of the most important things about using tone is that we make sure we choose the correct tone to convey the message we so desire.
In satire, most commonly, the most effective tone to use is the serious tone. This is because the serious tone creates this confusion within the reader, just like my junior class was confused the first time we read satire. If the author was using joking language, we would understand that this wasn't real and lose interest, but because of the intense serious language, we couldn't stop talking about it.
Be definitive. Say crazy things.  Give detail. Eat babies. (Just kidding, don't do that.)
2. Use Sustained Irony
Irony is saying one thing, while meaning the other, or in situations when the outcome is contrary to what is expected. "A Modest Proposal" is often hailed as one of the greatest examples of sustained irony in the English language. Swift accomplishes this by starting the piece highlighting the problem of starving families in Ireland, and then proposing his solution.
A young healthy child well nursed, is, at a year old, a most delicious nourishing and wholesome food, whether stewed, roasted, baked, or boiled; and I make no doubt that it will equally serve in a fricassee, or a ragout."
How's that for irony?
Where You Can Read Satire
If you want to write satire, one of my biggest tips is that you read satire. Satire is a different way of thinking, and in order to understand it better and write it better, you must become acquainted with it's style, prose, and voice.
Check out a few of these satirical sites:
Do you enjoy satire? Have you ever written it? Let us know in the comments section.
Need more grammar help? 
My favorite tool that helps find grammar problems and even generates reports to help improve my writing is
ProWritingAid
. Works with Word, Scrivener, Google Docs, and web browsers. Also, be sure to use my coupon code to get 25 percent off: 
WritePractice25
Coupon Code:WritePractice25 »
PRACTICE
Take fifteen minutes and practice writing some satire! Choose a popular subject and make your point. Don't forget to use irony and tone! Make sure you share your practice in the comments below!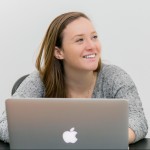 Kellie McGann is the founder of Write a Better Book . She partners with leaders to help tell their stories in book form.
On the weekends, she writes poetry and prose.
She contributes to The Write Practice every other Wednesday.