No matter who you are, no matter what kind of writing you do, or how long you've been doing it, writer's block is going to occasionally strike. There's no reason to kick yourself over it. Sometimes you just get stuck. It's an inevitable part of the creative process.
Fortunately, you don't have to just sit there and take it—there's ways to take matters into your own hands and give your creativity a jumpstart. Yes, I'm talking about writing prompts.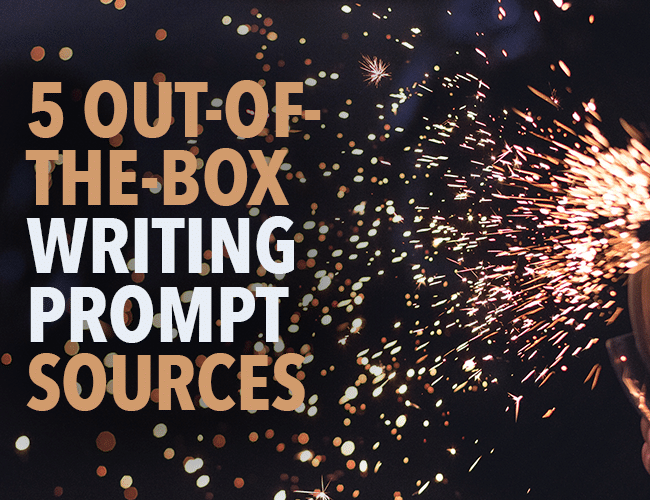 In these modern days of the Internets, prompts go well beyond the standard idea teaser written out on a page—your writing prompt options range from turning to your favorite author blog to stimulating visuals on Pinterest.
5 Unusual Writing Prompts Sources
Here are five of the more unusual writing prompt sources I've discovered and loved from across the Internet:
1. PS Literary Pinterest Board
This respected literary agency offers a kind public service to authors with its Writing Prompts Pinterest Board. The board offers an engaging mix of story setups, quotes, and visuals sure to get your creative juices stirring.
2. Writer Igniter
This nifty tool lets you shuffle a digital deck of characters, situations, props, and settings to get an eclectic mix of story elements that will demand your creativity to tie together.
And if you complete a story on the theme of "origins" using Writer Igniter by August 31, you can submit to be in the upcoming anthology.
(Full disclosure: I write for DIYMFA, the blog that created Writer Igniter.)
3. #writingprompt
If you're looking for something more open-ended, log into Twitter and search for the hashtag #writingprompt.
There are tons of writers just like you out there sharing their own style of 140-character prompts all the time. Just browse the feed until you catch that spark.
4. Terribleminds
If you prefer your writing prompts with an excess of attitude, check out author Chuck Wendig's blog for his Flash Fiction Challenges.
He offers a broad mix of creative challenges to get your next story rolling with ample heapings of his trademark quirk.
5. The Write Practice
At The Write Practice, we think writing prompts are a great way to deliberately practice your writing, and that's why we include a writing prompt at the end of every post. You can see our 100 best writing practice lessons and exercises here.
Many Ways to Spark You Story with Writing Prompts
All writers face occasional writers' block. But with so many different options out there, there's no reason to let the absence of a muse hold you back.
The best way to find what works for you is to give them a try!
What writing prompts do you enjoy? Let me know in the comments section.
PRACTICE
Naturally, I want you to hop to it and try one of these prompts! Choose one that sounds the most unlike the prompts you're used to and see where it takes you.
Share your responses to one of these unusual writing prompts in the comments! And if you post your practice, please make sure to give feedback to other writers.
Happy writing!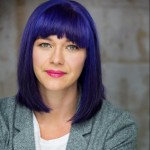 By day, Emily Wenstrom, is the editor of short story website wordhaus, author social media coach, and freelance content marketing specialist. By early-early morning, she is E. J. Wenstrom, a sci-fi and fantasy author whose first novel Mud will release in March 2016.