A couple of weeks ago I attended the Washington Writers Conference, which among other things, included an opportunity to pitch your book to four agents.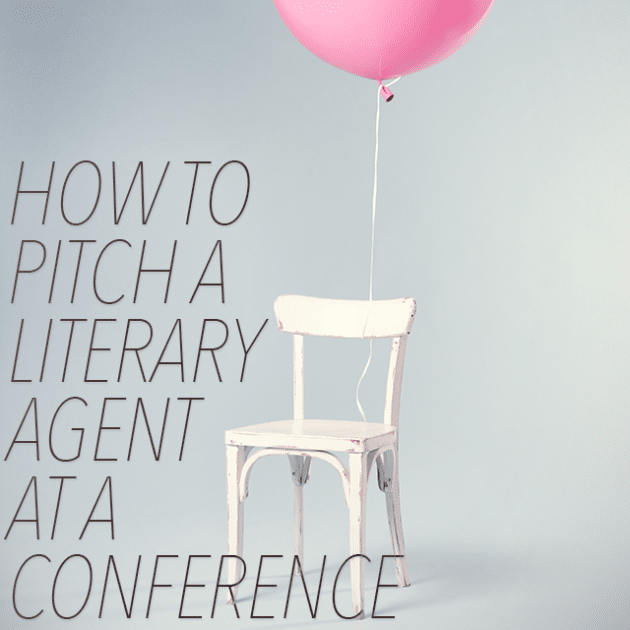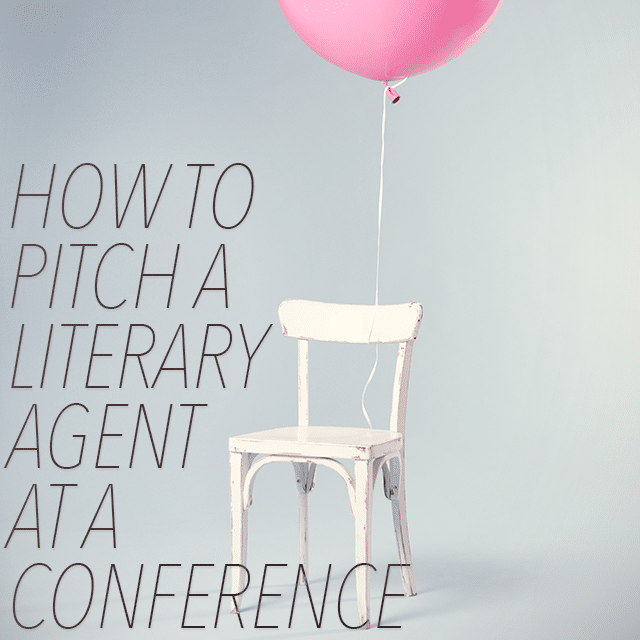 It's rather nerve-racking for writers because, unsurprisingly, most of us prefer to express ourselves in writing.
Nevertheless, it was still a great opportunity to put ourselves out there. In my life I have pitched eight agents this way and six of them asked for pages. Three of the agents I met at pitch sessions asked for seventy-five pages or more.
By contrast, I've probably pitched about fifty agents by sending them query letters—so far only two have requested seventy-five pages or more. What I'm saying is if you get an opportunity to pitch, do it!
What is a Pitch Session?
A pitch session is a five to ten minute period of uninterrupted time with a literary agent. You get to pitch your book (and your sparkling personality) and the agent gets to ask clarifying questions.
Hopefully by the end of the pitch session you've at the very least guaranteed that the literary agent will read something you've written.
What is a Pitch?
A pitch is basically an oral version of a query letter. You tell the agent the basics of your book (title, genre, length), what the book is about, and then a little about you.
To the extent you have expertise or authority relevant to your book, do not forget to share it! This is particularly true for non-fiction pitches. In fact, your background is at least important as the topic of the book in non-fiction, if not more so!
Four Tips to Pitch Your Novel to Literary Agents
Ready to get pitching? Here are four tips to pitch your novel to literary agents at a writing conference:
1. Summarize Your Book in One Sentence
To prepare your pitch, first write a one-sentence summary of your book. Then, lead with it when you sit down with the agent.
Everything I've ever read and heard about pitch sessions says to do this, and I agree with this advice. At pitch sessions, literary agents spend eight hours sitting in a room to hundreds of pitches—you need to get to the point quickly!
2. Strategize How Best to Use Your Few Minutes
Be sure to think about how you want to use your limited time in advance. Do you want to focus on plot or characters? Or on yourself?
My friend looked at the blurbs on the New York Times Books page to figure out a way to narrow her novel into a sentence or two and found some success. I decided to spend the most time describing my characters because that seemed to get people the most excited when I described my manuscript.
As I mentioned, it's probably wise to use a chunk of the time discussing your background and credentials for non-fiction pitches. Even for fiction pitches, if you've been published before, won contests, etc., don't forget to mention it!
3. Remember, This is a Human Interaction
In a lot of ways a pitch session is similar to a query letter. You have to sell your book despite some serious constraints.
However, there is a very important difference: human interaction. That should not only affect your nerves, but also your strategy.
In terms of preparation, I suggest reading up on/searching for videos about public speaking, interviewing, and sales techniques. Don't go crazy, but those tips about mimicking a person's body language, making eye contact, and practicing are going to be helpful when you pitch your literary agent.
I also think the human interaction aspect means you should allow your own energy to guide you. In other words, if there is an aspect of your work that makes you particularly excited, mention it! Excitement is infectious, and I honestly believe it will only help.
Along those same lines, if there's something that you're particularly insecure about, either don't mention it or make a conscious effort to feign confidence.
The key is to project enthusiasm and confidence!
4. Attend Pitch Sessions, Even When You Don't Have Anything to Pitch
This is another piece of advice I've heard repeatedly.
In the end, a pitch session is an opportunity to have uninterrupted time with an agent. Even if you're not looking for an agent now, if you think you might one day, this is a way to get the inside scoop.
Ask them questions, get feedback on your ideas, or make a new friend. Whatever you do, make sure you remind them of the interaction when you do pitch them.
Are you excited/nervous to pitch an agent about your current writing project? Why or why not? Let us know in the comments section.