In a recent episode of Jane the Virgin, the main character, Jane, is stumped for story ideas. She already published one book, but that was inspired by her dramatic telenovela-like life. She's convinced that she has no other story to tell.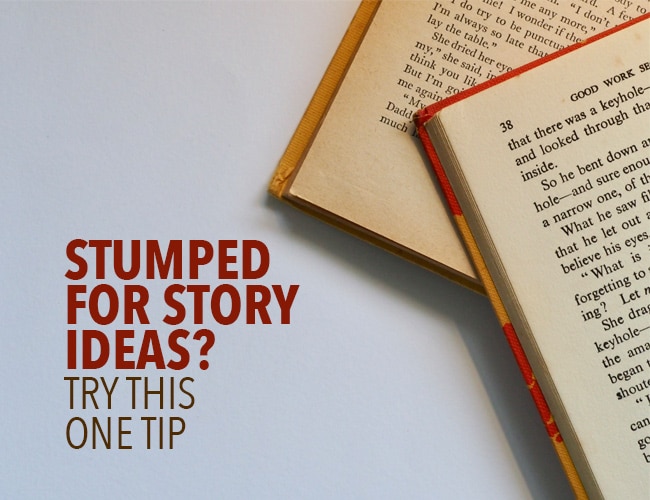 When she shares her dilemma with her fellow writing-class students, they assure her that what she described is not a problem at all. She doesn't need new story ideas. Why?
Because she can retell the same story.
Follow the Heat
Cheryl Strayed calls this "following the heat." Her most famous book is Wild, a memoir about the hike that help her deal with her mother's death.
But she wrote about that period of her life and the loss of her mother repeatedly. She wrote personal essays about it and fiction inspired by it. She told and retold her story as many times and as many ways as she could.
That's following the heat.
There are so many examples of authors rehashing the same story ideas and telling stories about the same thing over and over again. Philip Roth is one of the most prolific American writers ever—somehow Newark, NJ manages to find its way into most, if not all, of his books. In the show, Jane's fellow classmates astutely point to Jamaica Kincaid and John Updike and their tendency to return to the same themes or characters.
Tell and Retell
So, do you feel like you've already told your one great story?
No problem. Tell it again.
Tell it from a different perspective (e.g, a side character). Zoom in on a specific moment or zoom out to show how it fits into something bigger. Try telling your great story in a different format: perhaps a personal essay instead of a novel, or vice versa.
It's OK to take the same story ideas and tell your story again and again and again.
Can you think of other writers who have told and retold the same story? Let us know in the comments.
PRACTICE
Think of something you've written and loved. Or, think of your favorite dinner party story that you've shared a million times. Now take fifteen minutes to tell the same story in a new way.
When you're done, share your story in the comments, and remember to leave feedback for your fellow writers!