Every Wednesday, two of my good Denver girlfriends and I get together for a girls night with food, beer, and an activity. Last week, our activity of choice was watching Disney's Hercules on my couch. Clearly Disney took some creative liberties (they're a family company, after all, and Greek mythology is not all that family-friendly), but it sure is entertaining to see Hercules try to prove himself as a "true hero". And that got me thinking: wouldn't it be fun to examine all the sides and angles of heroes and villains?
We're dipping our toes into the waters with a comparison of heroes and anti-heroes.
How Do You Create a Hero?
The traditional hero fights with honor and will never hit an opponent when he is down. He almost always makes the right decisions, is a friend to all on his side, and is a generally well-rounded character. The hero fights on the side of obvious good, and often (though not always) will be the leader of a ragtag bunch of misfits.
He will always win his fights, and if he doesn't, you can count on there being a rematch later in the story, which he will win. His intentions are pure and he's nigh-incorruptible.
Basically, you know a traditional hero when you see one.
How Do You Create an Anti-Hero?
The anti-hero lives in a universe with a more cynical, ambiguous moral code. He will have visible character flaws, and he will doubt himself. They will perform heroic acts, like a traditional hero, but unlike a traditional hero, who has both the physical and moral capabilities to be heroic, the anti-hero usually has neither.
Anti-heroes are often the right-hand man or rival of traditional heroes, or the protagonist in postmodern literature or film, or in deconstructions of the traditional hero.
Once you've got a general ideal of the setting and tone of your story, it's pretty easy to determine whether you'll be writing a hero or an anti-hero.
Which do you prefer, heroes or anti-heroes?
PRACTICE
Take fifteen minutes and write a character description of a hero or an anti-hero. You can put them in conversation with their opposite to enhance their particular type of heroic tendencies, or have them survey their chosen city. Go nuts! Post your practice in the comments and leave notes for your fellow writers.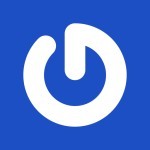 Liz Bureman has a more-than-healthy interest in proper grammatical structure, accurate spelling, and the underappreciated semicolon. When she's not diagramming sentences and reading blogs about how terribly written the Twilight series is, she edits for the Write Practice, causes trouble in Denver, and plays guitar very slowly and poorly. You can follow her on Twitter (@epbure), where she tweets more about music of the mid-90s than writing.