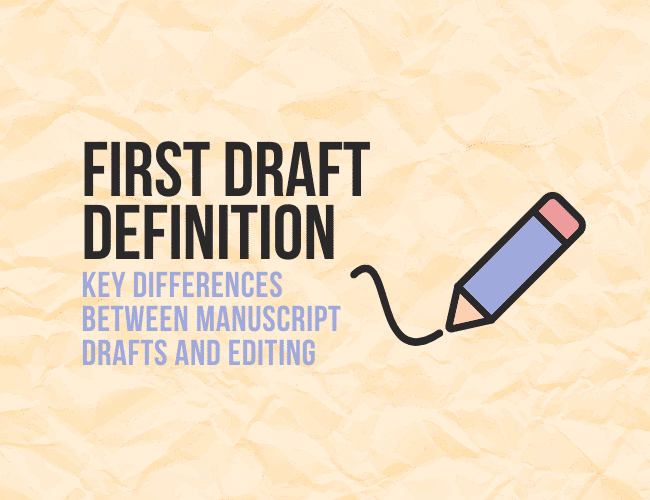 Have you ever wondered which draft you are working on? Do you wonder what the difference is between your first draft, your second draft, and editing your book? You can learn the first draft definition and the differences between drafts in this article. 
When writing multiple drafts of a book, you may be halfway through your rough draft and decide to start over. Or you may have written the entire manuscript, but then wish to scrap it and start fresh.
And when considering this, you question: "Am I writing a first draft? Am I editing my novel?"
What does "first draft" mean—or "second draft," for that matter?
Knowing the differences between first drafts, second drafts, and editing your book will elevate your ability to tackle the writing and editing process. It will help you understand what to focus on when you're writing—and have fun while you do it!