It goes without saying that the pandemic brought hard times for most people. At times, you might have felt heavy. And other times, you might have looked for a lift—and turned to writing to create these bright moments. Because of this, you might be interested in some inspirational writing prompts to spark your creative ideas.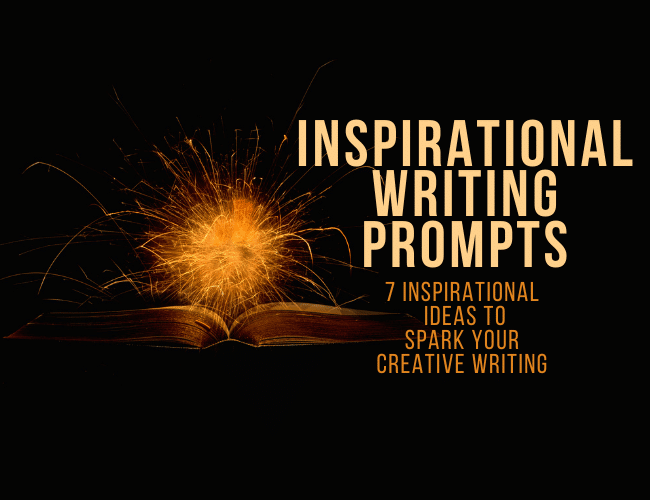 Here at The Write Practice, we want to support your writing craft and journey. One way we do this is by providing writing challenges to help you practice writing alongside our supportive community.
7 Creative Writing Prompts to Spark a New Story
If you've ever sat staring at a blank page, hoping an idea will appear, you're not alone. A lot of writers wonder what to write about each day. They're itching to put their fingers to the keyboard, eager to snag an idea that really motivates their creative thinking and writing—but nothing is coming to mind. Yet.
Here are seven inspirational ideas to fuel your creativity as you tackle each 1,000 words of the challenge! What kinds of stories will these writing prompts lead you to tell?
Take a look at our list and consider how to write a short story, or the beginning of a scene, inspired by this list of seven inspirational writing prompts. Don't hold back if one of these ideas really takes you somewhere. Make a list of notes and plot out a story—or if you're a pantser, write beyond the 1,000 words and see where you end up.
Whatever kind of writer you are, having a writing prompt that acts as a launchpad to a bigger story is a great tool to store in your writer's toolbox. Circulate back to these prompts on different days, and I bet you'll come up with different answers for each one.
You're only limited by your creative mindset, and I'm so excited for you to use them for what could end up being the motivation for a 90,000 word manuscript.
1. Tell a "True" Story
The truth is, indeed, often stranger than fiction. Changing names and events as necessary, tell a true story from your own life and childhood about characters other than yourself. As an example, I'm currently workshopping a story from my hometown where a disgruntled employee blew up a gas station.
Here are some questions to ask:
What crazy character from your own life is empathetic, at least in his/her goals or desires?
What happened before-and-after a memorable childhood event? How can I explore the causes and effects that I didn't witness?
2. "Travel" to an Extreme
With a quick Wikipedia and Google Map search, you can "visit" the South Pole, Mt. Everest, the mouth of a volcano — darned near anywhere. Set a fifteen-minute timer (so you don't get too distracted) and do some super quick research, and then start writing!
Who visits this place regularly as an employee or family member? For whom is this "normal?"
What important object or goal would one pursue here? Why?
What unlikely or surprising reason might someone travel to this location? Explore that possibility!
3. Explore an Abandoned Location
The world is filled with once-glorious places that have since been abandoned. These incredible locations easily inspire the imagination, and website Bored Panda shares dozens of hi-resolution shots to fuel your pen!
What did ordinary life look like in these places before the end came?
What did that fateful day bring when everyone had to, or chose to, leave?
What happens to when a team of explorers go there today?
4. Change a Law of Physics
Science fiction and fantasy stories begin with one simple idea: The laws of physics aren't actually laws.
Inspire yourself by asking, what if gravity, light, chaos, color, or practically anything related to a law of the world, was different? Let your story explore the possibilities!
Does everyone experience this, or just one person? Is that your hero?
What goals would someone want in this different world?
5. The Past, but From a New Point of View
History is usually agreed upon by most of its students. But what about the men and women who lived these events? What about the people who lost, died, or were pushed to the side, even if they were in the moral right?
Give "historical fiction" a twist of your own with this fun spark to your inspiration!
Were any of history's villains empathetic? Whose story would be fun to tell?
Who was a witness to a famous historical event, and how was his/her life changed by that event?
What common, everyday (boring) goals were our great historical ancestors pursuing that might be surprising?
6. Dialogue Piece
Set yourself comfortably in a busy place with lots of conversation, like a coffee shop, restaurant, or waiting room. Listen specifically for a conversation with some conflict in it. Without being conspicuous, take over the conversation with your pen and explore where it goes and why.
Why do people speak with certain speech patterns or habits?
What motivates people to curse or use certain terms of endearment?
What aren't your characters talking about, but avoiding or disguising?
NOTE: This is a great starter for folks with "writer's block." Don't let the pressure to be "good enough" stop you from creating! Just have fun and try new things!
7. "What if I Lost It All?"
With this prompt, we force a protagonist to take a risk and lose everything. Then, we have to answer, "what then?"
Take a character from a work-in-progress, or quickly dream one up by giving him/her a goal and a problem. Then, immediately describe that character making a choice to pursue his/her goal, and failing.
What physical consequences would arise, and how would your protagonist deal with them?
What new goal would the protagonist find, and how would he/she begin pursuing it?
What other characters might appear in this moment of total loss?
Get Inspired!
There are so many other ways to get inspired, and these seven inspirational writing prompts barely scratch the surface.
So don't give up on your commitment to the 7 Day Creative Writing Challenge! No matter what, dig deep and find something fun to explore and write about.
You're worth it. Your passion to write is worth it. And to give that passion the writing habit it deserves, you need to complete the 7 Day Creative Writing Challenge like a champ.
Because that's what this is all about: Building a writing habit.
What inspirational idea helps you write something new? Let us know in the comments!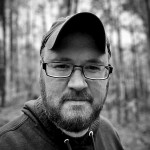 You deserve a great book. That's why David Safford writes adventure stories that you won't be able to put down. Read his latest story at his website. David is a Language Arts teacher, novelist, blogger, hiker, Legend of Zelda fanatic, puzzle-doer, husband, and father of two awesome children.