A few months ago Joe suggested that I take a writing class at a local university. I looked at the classes they offered: business writing, intro to creative writing, memoir writing, and a poetry class.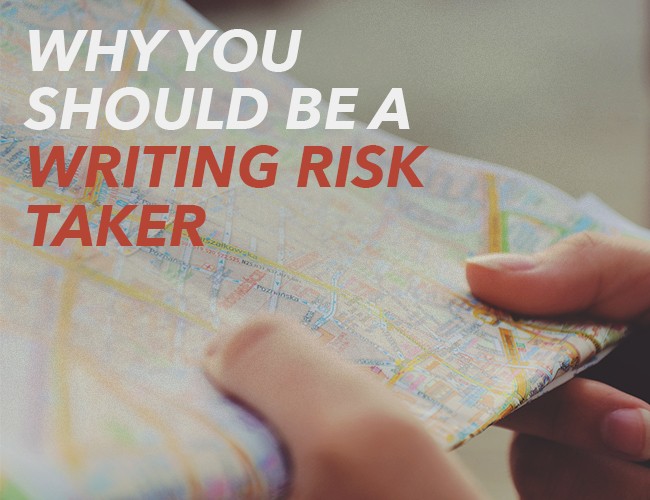 I told Joe about the business one, thinking he would say that would be good. But he asked about the other classes.
I responded, "Well there's a creative writing class and a memoir writing class. Oh, also a poetry class, but I would never take that. I don't do poetry."
His response, "You definitely have to take the poetry class."
Why You Should Write What You Don't Know
Why a poetry class? Because it was what I was least comfortable writing. It was new and something I wasn't sure I could do.
Also, if you always write what you know, you'll never get any better as a writer. If I stuck to writing blog posts and nonfiction books forever, my writing would reflect that. But if I push myself to try writing poetry, I bet I'll find a new way to use the same words I use now.
You need to take risks as a writer to push yourself to try new things.
Risky Writing Stretches You
If you've been following The Write Practice or even just writing for a while, you might find that you're comfortable with whatever genre you're already writing. I spend my days writing nonfiction books, blog posts, and content marketing copy.
And because of that, honestly, writing nonfiction is almost easy for me now.
What writing is easy for you? Is it creating different worlds and characters? Is it the formula you use in your blog posts? Or the short stories you can craft in a day?
Take a break from the easy writing.
Risky writing will make your heart pound with fear because you probably won't know what you're doing. You won't know if what you're writing is any good, and that's how you grow as a writer.
Write What You Don't Know Now
Which of these sounds like the most difficult to write? Write that.
Poetry. Writing poetry will teach you so much about the English language. It will teach you how to feel the words. To sense what words belong and force you to pay attention to even each syllable.
NonFiction. Real. Often true stories mingled with facts that prove a concrete point or stance on a particular issue.
Fiction. Not real. Often descriptive creative stories or novels that describe imaginary events or people.
Satire. The use of humor and irony to express an opinion or mock the beliefs of another. (Check out our intro to satire here.)
Technical. How-to. This writing teaches the reader to do something practical. The word choice is concise and needs to be clear. (This could be hard for a lot of us who love all the words.)
So if there's something you don't know how to write, write it. I dare you.
Because if I'm taking a poetry class to get better as a writer, you can practice one of these. 😉
You will only get better as a writer by taking risks and trying new things.
Have you taken risks in your writing recently? Let us know in the comments below.
PRACTICE
Identify what kind of writing you normally gravitate toward. Then identify the kind of writing you feel the most inadequate or scared to write using the list above.
Take fifteen minutes and practice writing what you don't know. You can do it.
Share your practice in the comments and leave some comments for your fellow brave writers.
Happy risk-taking!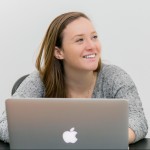 Kellie McGann is the founder of Write a Better Book . She partners with leaders to help tell their stories in book form.
On the weekends, she writes poetry and prose.
She contributes to The Write Practice every other Wednesday.